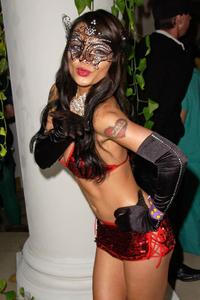 Halloween Nightlife in Miami: Unforgettable Celebrations and Spooky Fun
Welcome to the vibrant city of Miami, where Halloween comes alive with thrilling nightlife and unforgettable celebrations. Get ready to immerse yourself in the spine-tingling spirit of the season as we guide you through the best Halloween parties, events, and haunted experiences in Miami. Whether you're a local or visiting from out of town, Miami offers an array of thrilling options to make your Halloween a memorable one.
1. **Haunted Nightclubs and Costume Parties:**
Miami's renowned nightclubs and bars transform into eerie wonderlands during Halloween. Join the spectacular costume parties at hotspots like LIV nightclub, E11EVEN Miami, and M2 Nightclub. Dance the night away in your spookiest attire while enjoying live performances from world-class DJs. These legendary venues offer an unparalleled nightlife experience that blends Halloween festivities with Miami's vibrant party scene.
2. **Haunted Houses and Interactive Experiences:**
If you're seeking a more immersive Halloween experience, Miami has a variety of haunted houses and interactive attractions to satisfy your thrill-seeking spirit. Venture into the terrifying realms of House of Horror Amusement Park, where haunted mazes, scare zones, and heart-pounding rides await. For a unique and interactive scare, visit the Terror Behind the Walls at the Miami-Dade County Asylum, where you can explore the creepy corridors and encounter live actors who will send shivers down your spine.
3. **Zombie Walks and Parades:**
Join the undead and participate in the lively zombie walks and parades that take over the streets of Miami during Halloween. Put on your best zombie attire and join the horde as you stumble through the city, groaning and ghoulishly scaring onlookers. These events are not only a fantastic way to celebrate Halloween but also a great opportunity to connect with fellow Halloween enthusiasts.
4. **Rooftop Costume Parties:**
Elevate your Halloween experience by attending one of Miami's rooftop costume parties. Enjoy breathtaking views of the city skyline while dancing the night away in your most creative costume. Venues such as the Rooftop at E11EVEN and Sugar at EAST Miami offer exclusive Halloween events with live music, themed cocktails, and a vibrant atmosphere that will leave you spellbound.
5. **Halloween Cruises and Yacht Parties:**
Take your Halloween celebration to the water by embarking on a Halloween-themed cruise or yacht party. Sail along the beautiful Miami coastline, enjoying live entertainment, themed decorations, and breathtaking views. These unique experiences combine the excitement of Halloween with the luxury and elegance of Miami's waterfront.
6. **Vibrant Halloween Nightlife**
Don't miss out on the spine-chilling fun and vibrant Halloween nightlife that Miami has to offer. Plan ahead and secure your tickets for the most sought-after events and parties in town. Whether you prefer haunted houses, lively nightclubs, or immersive experiences, Miami promises an unforgettable Halloween celebration.
Prepare your costume, summon your courage, and get ready to indulge in the electrifying Halloween nightlife of Miami. Join us as we embrace the thrilling spirit of the season and create memories that will haunt you happily for years to come!
https://www.vipsouthbeach.com/wp-content/uploads/2011/09/mangos.jpg
500
350
VIP South Beach
https://www.vipsouthbeach.com/wp-content/uploads/2020/02/logo-vip.jpg
VIP South Beach
2023-09-19 01:25:36
2023-09-19 13:36:52
Halloween Nightlife in Miami