Best Dance Nightclubs in Miami | South Beach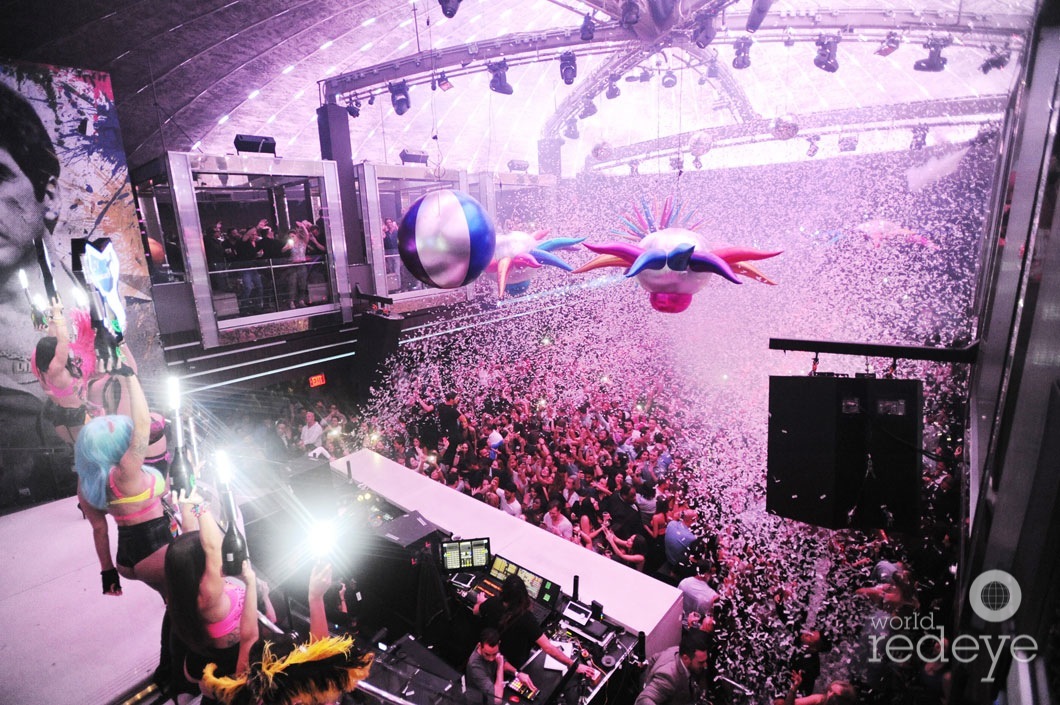 Guide To The Best Dance Nightclubs in Miami and South Beach
We have listed Miami and South Beaches best dance nightclubs in the Miami and South Beach nightlife. Miami attracts party-goers from around the world. With a diverse range of dance nightclubs, these destinations offer an unforgettable experience for music and dance enthusiasts. In this article, we'll explore the top-rated dance nightclubs in Miami and South Beach, ensuring you have an incredible time while you groove to the beats. Get ready to turn up the energy and let loose in these exhilarating venues!
1. LIV at the Fontainebleau – Miami Beach
Situated in the luxurious Fontainebleau Miami Beach hotel, LIV is renowned for its extravagant parties and celebrity sightings. This opulent nightclub features stunning architecture, VIP lounges, and state-of-the-art sound and lighting systems. LIV attracts top-tier DJs and performers from the EDM, hip-hop, and pop music scenes, making it a must-visit destination for an unforgettable night out. Liv Nightclub Party Package, includes express no wait entry, two hour pre party with open bar, limo/party bus transfer.
Address: 4441 Collins Ave
2. M2 – South Beach
Located in South Beach in the old Mansion nightclub building M2 Nightclub offers a unique and immersive nightlife experience. The club boasts a theatrical design with mesmerizing lighting displays, LED walls, and aerial performers. M2 hosts mostly EDM music, so prepare to be captivated by the electrifying ambiance and energetic crowd. Check out our M2 Nightclub Party Package on Saturdays
Address: 1235 Washington Ave
3. Nightclub On A Yacht – Miami
Amazing boat party on a Yacht, cruise the Miami Bay on a beautiful yacht. Liv DJ playing the Hip Hop and dance hits, open bar includes Vodka Whiskey Rum, gin and tequila. Dance under the stars for 3 hours and enjoy the amazing Miami skyline views. Here is the link to reserve the Yacht Party Package with a ticket deposit.
Address: 401 Biscayne Blvd – Bayside Market Place
4. Club Space – Miami
Located in downtown Miami, Club Space has established itself as an iconic venue for electronic music lovers. With its cutting-edge sound system and multiple dance floors, this 24-hour club is a haven for those who enjoy house, techno, and trance music. Club Space hosts internationally acclaimed DJs, creating an electric atmosphere that keeps the party going until the early hours of the morning.
Address: 34 NE 11th Ave
5. E11EVEN – Miami
E11EVEN is a one-of-a-kind 24/7 nightclub that combines entertainment, music, and dining. This multi-level venue features live performances, aerialists, and stunning dancers, creating a high-energy atmosphere. E11EVEN hosts a diverse range of music genres, including EDM, hip-hop, and live bands. Whether you're looking for an exciting night out or a post-party meal, E11EVEN has you covered.
Address: 29 NE 11th Ave
6. Mynt Lounge – South Beach
Mynt Lounge Miami is a popular nightclub known for its vibrant atmosphere, celebrity sightings, exclusive VIP sections, and energetic DJ sets. Very trendy hip lounge with a local Miami jet set crowd, the venue features a dance floor and DJ spinning eclectic music selection
Address: 1921 Collins Ave
7. Wall Lounge – South Beach
Located in the Miami Beach W Hotel, Wall Miami is a versatile nightclub that caters to various tastes. Wall Miami offers a mix of genres, including house, techno, hip-hop, and disco. Immerse yourself in the energetic ambiance and enjoy a unique nightlife experience.
Address: 2201 Collins Ave
8.  Gala Nightclub, South Beach
Gala Nightclub, located in South Beach, is a renowned hotspot with its intimate atmosphere and stellar sound system, Gala offers a haven for those seeking a unique and immersive dance experience. Known for its cutting-edge DJ lineup and great energy. Celebrities attend the festivities and preform weekly.
Address: 235 23rd Street
9. Do Not Sit On The Furniture Nightclub, South Beach
Do Not Sit On The Furniture, nestled in the heart of Miami Beach, is a legendary nightclub known for its intimate and eclectic vibe. With its emphasis on deep house and underground sounds, this venue has become a sanctuary for music enthusiasts seeking a more intimate and immersive experience. With its cozy atmosphere and carefully curated DJ lineup, Do Not Sit On The Furniture offers a unique space where patrons can let loose, connect with the music, and create unforgettable memories on the dance floor.
Address: 423 16th Street
Miami and South Beach offer an array of dance nightclubs that cater to different musical preferences and atmospheres. From the pulsating beats of Club Space to the luxurious parties at LIV, these venues promise an unforgettable night out. Explore the hot Miami nightlife scene, let loose on the dance floor, and create memories that will last a life time!
Contact VIP South Beach- call / text 305 804 5071 for nightclub party packages, yacht party packages. Email: info@vipsouthbeach,com
https://www.vipsouthbeach.com/wp-content/uploads/2015/04/liv-pre-party.jpg
705
1060
VIP South Beach
https://www.vipsouthbeach.com/wp-content/uploads/2020/02/logo-vip.jpg
VIP South Beach
2023-07-07 11:19:21
2023-09-02 10:46:50
Best Dance Nightclubs in Miami | South Beach