Miami Nightlife: Finest Restaurants | Nightclubs | Bars | Lounges

Miami Nightlife: Finest Restaurants | Nightclubs Bars | Lounges
Immerse yourself in Miamis finest restaurants,nightclubs bars, lounges in the exciting Miami nightlife scene with our guide to the best! From delectable culinary experiences to pulsating dance floors and trendy social spots, explore the top destinations for an unforgettable night out in Miami.
Miami is a city that never sleeps, pulsating with energy and a thriving nightlife that captivates locals and visitors alike. From indulgent dining establishments to electrifying nightclubs, chic bars, and luxurious lounges, Miami offers a diverse range of options for an unforgettable night out. Join us as we uncover the crème de la crème of Miami's nightlife, featuring the finest restaurants, nightclubs, bars, and lounges that will leave you spellbound.
1. Top Restaurants in Miami:
A. Komodo Restaurant: Komodo in Miami offers a captivating culinary journey that seamlessly blends Asian-inspired cuisine, stylish ambiance, and attentive service. With its extraordinary menu, handcrafted cocktails, and a commitment to providing an unforgettable dining experience, Komodo has firmly established itself as one of Miami's most distinguished gastronomic destinations.
Address: 801 Brickell Ave Downtown, Miami
B: Swan Restaurant: Swan stands as a testament to the fusion of luxury, gastronomy, and artistry. Its commitment to providing a captivating experience through exquisite design, culinary excellence, and a vibrant social scene has propelled it to the forefront of Miami's dining and entertainment landscape. Whether you're seeking a memorable meal, artistic inspiration, or a gathering place to connect with others, Swan Miami offers an enchanting haven where indulgence and creativity intertwine, leaving an indelible impression on all who visit.
Address: 90 NE 39th Street
2. Nightclubs that Ignite the Night:
A. Liv Nightclub: Get ready for an electrifying night at Liv Nightclub, Miami's premier destination for music and dancing. This cutting-edge venue hosts renowned DJs, enveloping multiple dance floors with pulsating beats. Immerse yourself in mesmerizing lighting and state-of-the-art sound systems as you dance the night away. Check out the Liv nightclub party package.
Address: 4441 Collins Ave Miami Beach
B. M2 Nightclub: One of South Beaches newest hot spots located on Washington Ave in the heart of Miami Beach. M2 is a EDM  nightclub that is high energy and thrives on Saturday night. Check out the best M2 nightclub party package.
C. Nightclub On A Yacht: The Nightclub On A Yacht Party Package- Includes a 3 hour cruise the Miami bay in a beautiful yacht with a live DJ and open bar. The DJ in spinning top dance music and Hip/Hop. Click here to check out or reserve the Nightclub On A Yacht Party Package.
Address: 401 Biscayne Blvd. Bayside Market Place Mall, Downtown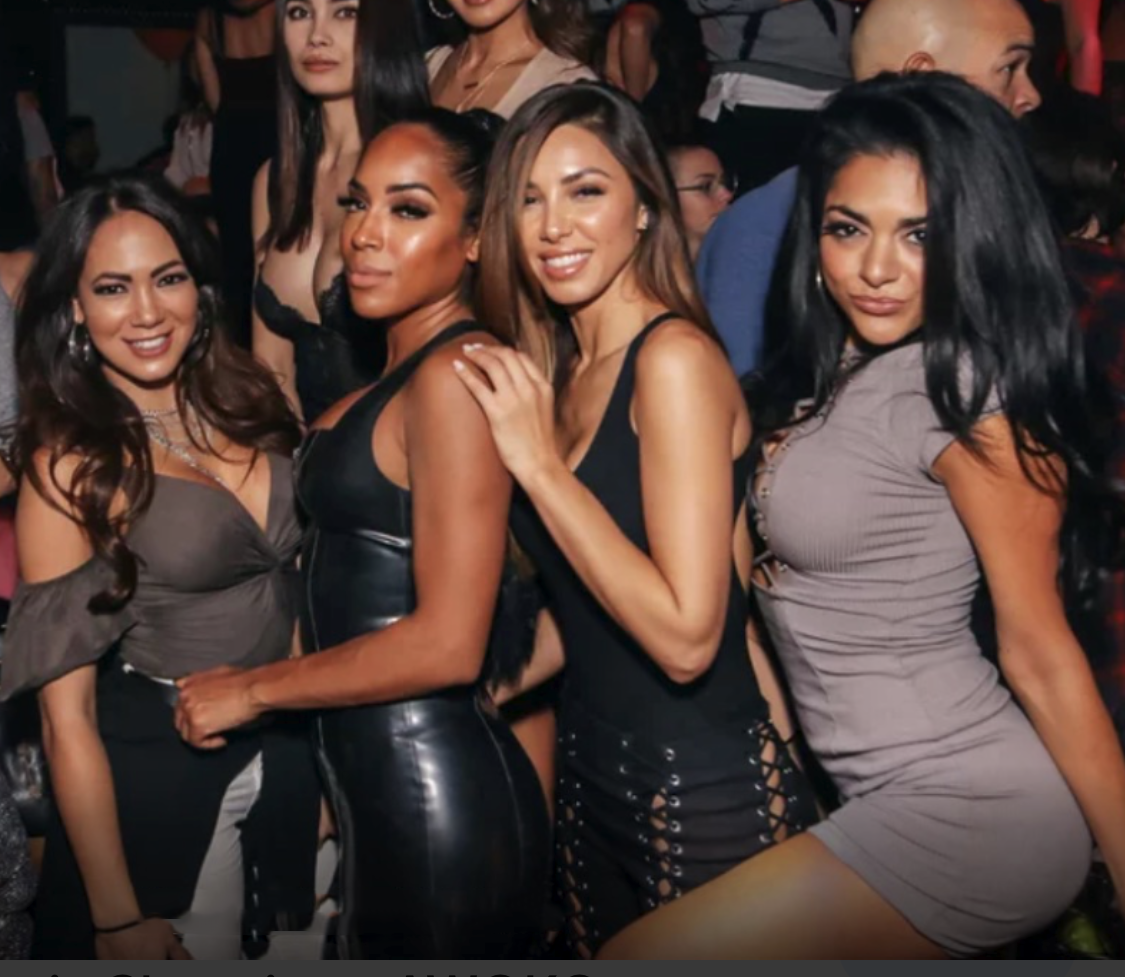 3. Bars for Unwinding and Socializing:
A. Seasspice Bar: Located in the heart of Miami's buzzing nightlife district, provides the perfect setting to unwind and socialize. Enjoy a vibrant atmosphere, sip on expertly crafted cocktails, and groove to live music that creates an unforgettable ambiance.
Address: 412 NW N River Dr Miami
B. Rosa Sky Bar: Elevate your night out at  Rooftop Bar, where panoramic views of Miami's skyline await. Indulge in signature cocktails, sample gourmet bites, and soak up the energetic atmosphere as you revel in the vibrant spirit of the city. Chic, vibrant Rooftop Lounge with tapas and cocktails, live DJs.
Address: 115 SW 8th Street 22nd Floor
4. Luxurious Lounges for a Refined Experience:
A. Sugar Lounge: Step into a world of luxury at Sugar Lounge, known amazing views of the Miami Skyline, plush seating, and mpeccable service. Delight in a curated menu of premium drinks and unwind in a sophisticated atmosphere, making it an ideal choice for intimate gatherings or a night of relaxation.
Address: 788 Brickell Plaza #4 Downtown, Miami
B. Empire Social Cigar Bar Lounge: For an upscale and refined evening, ABC Cigar Lounge offers exclusivity and timeless allure. Explore an extensive collection of premium cigars and indulge in top-shelf spirits in a stylish setting that exudes sophistication.
Address: 1106 S Miami Ave #202 Miami
Experience the exhilarating Miami nightlife and discover a plethora of options for dining, dancing,
https://www.vipsouthbeach.com/wp-content/uploads/2015/11/icon1.jpg
337
552
VIP South Beach
https://www.vipsouthbeach.com/wp-content/uploads/2020/02/logo-vip.jpg
VIP South Beach
2023-06-29 10:35:18
2023-08-26 10:37:18
Miami Nightlife: Finest Restaurants | Nightclubs | Bars | Lounges