M2 Nightclub Party Package
M2 Nightclub Party Package Saturdays
M2 nightclub in South Beach is one of the new hot nightclubs in town with super high energy dance music making it the perfect dance club! The club is full of beautiful girls everywhere you look and the dance floor is packed with energy! Top DJs crank out the hottest dance hits and the crowd is loving it dancing until 4:00am. M2 has 2 floors and many very cool VIP areas.
We have the M2 nightclub package on Saturdays only and they play EDM music and have a Reggeaton Room.
Ultimate Hotspot
M2 Nightclub, Miami's ultimate nightlife hotspot, where music, energy, and unforgettable experiences collide. Located in the heart of Miami's vibrant entertainment district, M2 Nightclub stands as a beacon of excitement and luxury, offering an unrivaled party experience that keeps guests coming back for more.
World-Class DJs
With a state-of-the-art sound system, expertly curated playlists, and world-class DJs create an electrifying ambiance that sets the stage for an unforgettable night of dancing and celebration. M2's is a meticulously designed venue and immerse yourself in the epitome of opulence. Expertly crafted lighting installations and cutting-edge visuals combine to create a sensory feast for the eyes, while our beautifully appointed VIP sections offer an elevated experience for those seeking premium service and privacy.
Don't miss out on the hottest parties in town—book your party package tickets below with a deposit.
Saturdays Nights M2 Plays Electronic Dance Music /Reggeaton Room.
Our M2 Nightclub Party Package Saturdays Includes:
 Two Hour Open Bar Pre Party at a Cool South Beach Lounge with Unlimited Vodka, Rum, Gin, Tequila, Whiskey and Mixers.
One Way Limo/Party Bus Transfer From The Lounge to the Nightclub.
Hosted No Wait Nightclub Entry – No Waiting In Long Lines Or Crowds.
Nightclub Cover Charge Is Included In The Party Package Price.
The M2 Nightclub Party Package Prices on Saturdays change weekly, Girls at starting at $95.00 per girl. Guys starting at $105.00 per guy. *Party Package prices change weekly depending on the nightclub event.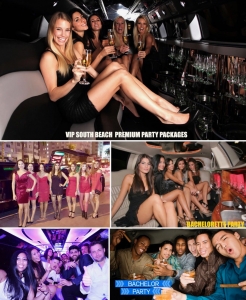 Ticket Deposit:
The ticket deposit to reserve is $39.00 per person and you pay the remaining ticket balance at the open bar lounge that Saturday night.
Package Price:
We will not know the exact party package ticket prices until the Wednesday night before the weekend you are reserving for.  
Deposit Form:
*To pay the nightclub party package deposit of $39.00 per person please fillout the deposit form below and enter you credit card information on the secure Pay Pal linked page once you Press The Pay Now Button.
Terms:
*With your party package deposit the card holder acknowledges and agrees to all the Terms and Conditions of our services and our nightclub party packages.
*Please read our Terms & Conditions before reserving https://www.vipsouthbeach.com/terms-conditions/
*Nightclub party package blackout dates may apply for nightclub special events. Please let us know your second choice in case of a party package blackout. 
Please let me know if you have any questions. Thank you, Jeff Bowman VIP South Beach.
Ph/Text 305 804 5071 or Email [email protected]
**The M2 Package is only available on Saturday nights**
** Once you press the Pay Now button you will be taken to the secure Pay Pal link to enter your credit card information and make your deposit. **
---
VIP South Beach Nightclub Party Package Deposit
"*" indicates required fields
** Once you press the Pay Now button you will be taken to the secure Pay Pal link to enter your credit card information and make your deposit. **
Contact VIP South Beach today for more information and the party package ticket prices. Email [email protected] or 305 804 5071
https://www.vipsouthbeach.com/wp-content/uploads/2018/11/p18fdv1v621d2v11u01bsp3ohcioi.jpg
601
900
VIP South Beach
https://www.vipsouthbeach.com/wp-content/uploads/2020/02/logo-vip.jpg
VIP South Beach
2023-08-22 02:32:13
2023-08-23 16:51:17
M2 Nightclub Party Package