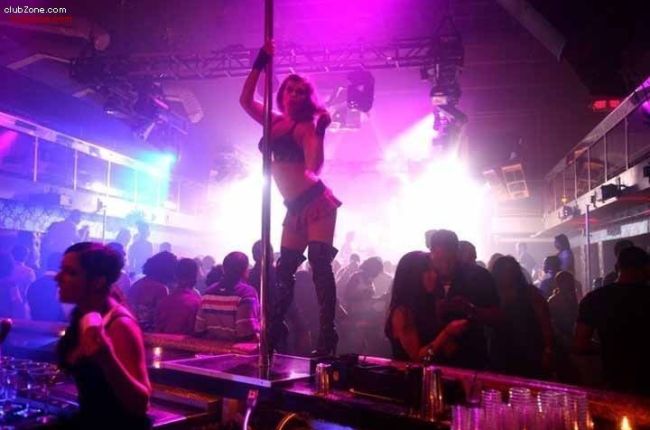 E11Even – Miami Club
E11Even is a Miami club/cabaret and is located in Downtown Miami, E11EVEN Miami has established itself as a premier nightlife destination, captivating guests with its electrifying ambiance, top-tier entertainment, and unrivaled VIP experiences. Whether you're a local or a visitor in search of an unforgettable night out, E11EVEN Miami promises an extraordinary experience like no other. In this article, we'll delve into the enchanting world of E11EVEN Miami, showcasing its unique features and highlighting why it stands out among clubs in the Miami nightlife.
Extravagant Nightlife Experience in South Beach
Discover the allure of E11EVEN the renowned Miami nightlife destination is a nightclub/ strip club with famous DJs preforming weekly as well as having a gentlemans club ambiance
Unparalleled Atmosphere:
E11EVEN Miami boasts a sophisticated and chic atmosphere that seamlessly blends luxury and entertainment. The venue's contemporary design features sleek lines, state-of-the-art lighting systems, and cutting-edge technology, creating an immersive environment that keeps guests enthralled from the moment they step inside. The multi-level space provides various areas to explore, including a main room, rooftop, and outdoor terrace, each offering its own distinct vibe and experience.
World-Class Entertainment:
Renowned for hosting world-class entertainers, E11EVEN Miami consistently delivers an exceptional lineup of performances. From internationally acclaimed DJs and live musicians to mesmerizing aerialists and captivating dancers, the venue offers an eclectic mix of talent across multiple genres. Prepare to be captivated by breathtaking performances that will keep you dancing all night long.
Unrivaled VIP Offerings:
E11EVEN takes Miami VIP experiences to new heights, ensuring that guests are treated like royalty. The venue boasts an array of VIP tables with prime views of the stage and dance floor, providing an elevated perspective and an intimate setting for celebrating special occasions. Personalized bottle service, dedicated VIP hosts, and exclusive access to private areas are just some of the perks that await those seeking an unparalleled VIP experience.
Culinary Delights and Crafted Cocktails:
E11EVEN Miami is not just about the entertainment; it also offers a diverse culinary experience. The venue features a delectable menu curated by world-class chefs, showcasing a fusion of international flavors and innovative creations. Whether you're in the mood for expertly crafted sushi rolls, mouthwatering small plates, or late-night bites, E11EVEN Miami's culinary offerings are sure to satisfy your cravings. Complement your meal with handcrafted cocktails, signature mixology, and an extensive selection of premium spirits, ensuring an exquisite dining and drinking experience.
Cutting-Edge Technology and Production:
E11EVEN Miami is at the forefront of technological innovation, employing cutting-edge audiovisual systems and immersive production elements to enhance the overall experience. The venue's advanced sound and lighting systems, coupled with stunning visuals and special effects, create a multisensory journey that amplifies the energy and excitement of each performance.
E11EVEN stands as a beacon of Miami nightlife excellence in . Its unrivaled atmosphere, world-class entertainment, VIP offerings, culinary delights, and cutting-edge technology make it a must-visit destination for those seeking an unforgettable night out. Whether you're looking to dance the night away, celebrate a special occasion,
Endless Amenities
Spectacular full-service kitchen menu
32 lavish VIP rooms equipped with the latest technology
24-hour liquor
Service-interactive iPads
All cable access flat screens
Universal phone chargers
Valet parking under a 30 foot wide porte-cochere with plenty of self-parking
E11Even is located: 1129 NE 11th St, Miami, FL
Call/ Text VIP South Beach for the best deals on Miami club table bottle service reservations 305 804 5071 or for Liv nightclub party package tickets
https://www.vipsouthbeach.com/wp-content/uploads/2013/12/unnamed.jpg
736
1178
VIP South Beach
https://www.vipsouthbeach.com/wp-content/uploads/2020/02/logo-vip.jpg
VIP South Beach
2023-07-10 10:23:55
2023-08-16 16:13:29
E11Even Miami Club