Miami Nightlife: Entertainment Guide
Your Miami nightlife entertainment guide, the Miami nightlife is legendary and includes Downtown, Wynwood and the South Beach nightlife areas of Miami. From trendy bars and upscale lounges to energetic nightclubs, these neighborhoods offer an array of exciting venues to suit every preference. Whether you're a local resident or a visitor seeking a memorable night out, our guide will unveil the best spots to experience the thrilling Miami nightlife of Downtown Miami and Wynwood.
1. Liv Nightclub Miami
Liv Nightclub knows how to throw a party like no other, there events are legendary! Featuring top-notch entertainment, state-of-the-art sound systems, and mind-blowing visual effects. Whether you're into EDM, hip-hop, or Latin beats, we have a diverse lineup of talented DJs who know how to keep the dance floor packed until the early hours of the morning. Check out the Liv nightclub party package Get the VIP treatment with express no wait club entry.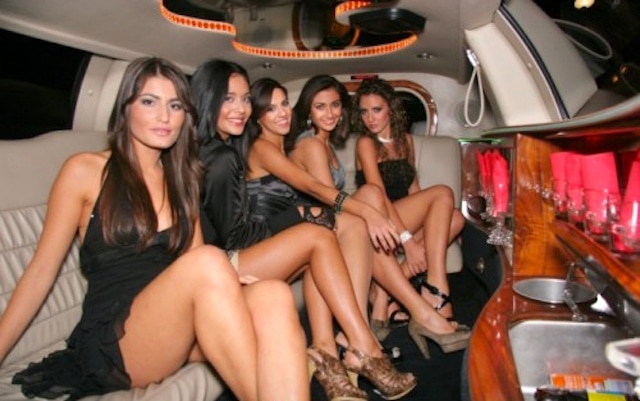 2. Nightclub On A Yacht:
Located at Bayside Mall the Nightclub On A Yacht Package is a great way to party under the stars cruising in the Miami bay and seeing the beautiful Miami skyline. The boat party sails for three hours with an open bar which includes Vodka, Tequila, Rum Gin, Whiskey and a live DJ spinning Hip Hop and dance music. Check out and reserve the Miami Boat Party Package

3. Club Space:
Renowned as one of Miami's premier electronic music venues, Club Space has been an icon in the city's nightlife scene for over two decades. Located in Downtown Miami, this sprawling club features multiple rooms, outdoor terraces, and an impressive lineup of internationally acclaimed DJs. Partygoers seeking an immersive electronic music experience will find their haven at Club Space. Best after hours around 3:00am.
4. Blackbird Ordinary:
Nestled in the heart of Downtown Miami, Blackbird Ordinary is a laid-back and intimate cocktail lounge with a speakeasy vibe. Known for its craft cocktails and friendly ambiance, this local favorite offers a wide selection of drinks, including unique concoctions made with fresh ingredients. Whether you're in the mood for a classic cocktail or a creative mix, Blackbird Ordinary is sure to exceed your expectations.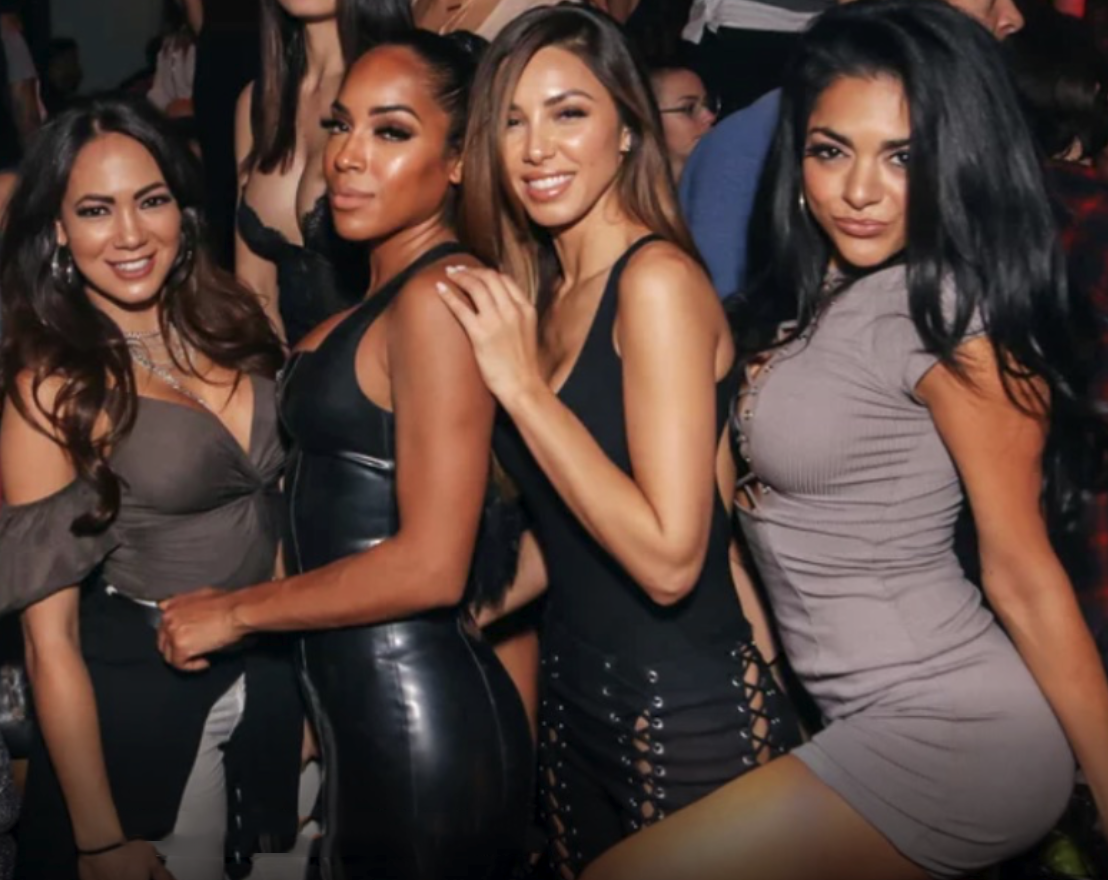 5. Kiki On The River
Kiki on the River Sundays in Miami is a vibrant and energetic gathering that has become a staple in the city's social scene. Located along the scenic Miami River, Kiki on the River offers an exquisite Mediterranean-inspired dining experience with a lively twist. Every Sunday, the restaurant transforms into a lively party destination, where locals and tourists come together to indulge in delicious food, eclectic cocktails, and infectious beats. Kiki on the River Sundays is the place to be. It's an experience that seamlessly blends gourmet dining, lively entertainment, and a vibrant social ambiance, making it a must-visit destination for those seeking a taste of Miami's dynamic nightlife.
6. Wood Tavern:
In the trendy Wynwood area, Wood Tavern stands out as a must-visit spot for its lively atmosphere and vibrant outdoor patio. This hip bar offers a wide range of craft beers, signature cocktails, and delicious bites. With its eclectic crowd and regular live music performances, Wood Tavern is a perfect place to unwind and enjoy the Wynwood vibe.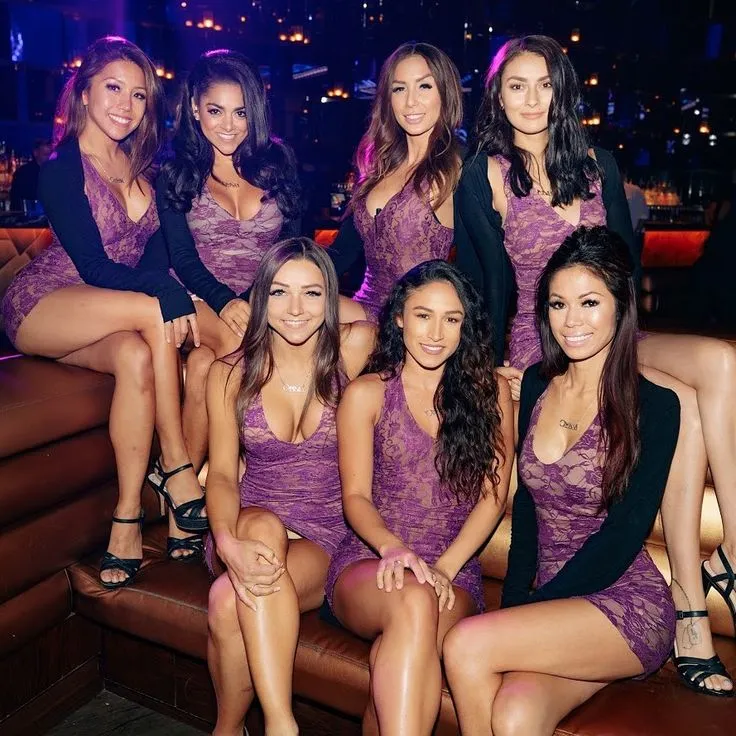 7. The Wharf Miami:
Situated on the Miami River in the heart of Downtown, The Wharf Miami is a picturesque open-air venue that combines stunning waterfront views with a lively ambiance. This popular spot hosts a variety of events, including live music, DJ sets, and themed parties. With its ample seating, food trucks, and refreshing cocktails, The Wharf Miami provides an ideal setting for a fun night out with friends.
8. Coyo Taco:
Beyond its reputation as a top-notch taco joint, Coyo Taco in Wynwood offers a hidden gem—The Backroom. Behind a secret door, you'll find a vibrant speakeasy-style lounge featuring live music, DJs, and a selection of craft cocktails. The Backroom at Coyo Taco is a local hotspot that promises an unforgettable night of dancing and revelry.
9. E11EVEN Miami:
Located in Downtown Miami, E11EVEN Miami is a multi-level nightclub/Strip Club known for its extravagant performances and high-energy atmosphere. This 24/7 venue offers an unparalleled nightlife experience, featuring world-class DJs, live music, aerialists, and stunning light shows. E11EVEN Miami is the go-to destination for those seeking a truly unforgettable night out.
Downtown Miami, Wynwood and the South Beach areas are home to some of Miami's most vibrant and exciting nightlife venues. From high-energy nightclubs to chic lounges and trendy bars, these neighborhoods offer a diverse range of options for the best Miami nightlife
Miami Nightclub Party Packages:
The Miami Nightclub Party Package prices vary depending on the nightclub and the event. The party package price normally starts at $85.00 per girl and $105.00 per guy. Please contact us for all our package prices for the week you are coming to town and more information. (Nightclub Party Package prices change weekly depending on the nightclub event.)
Our best seller is our South Beach Miami Nightclub Party Package that includes a two hour open bar at a trendy lounge, limo/party bus transfer from the open bar lounge to the nightclub, hosted no wait express nightclub entry and the club admission is included in the all-inclusive party package price.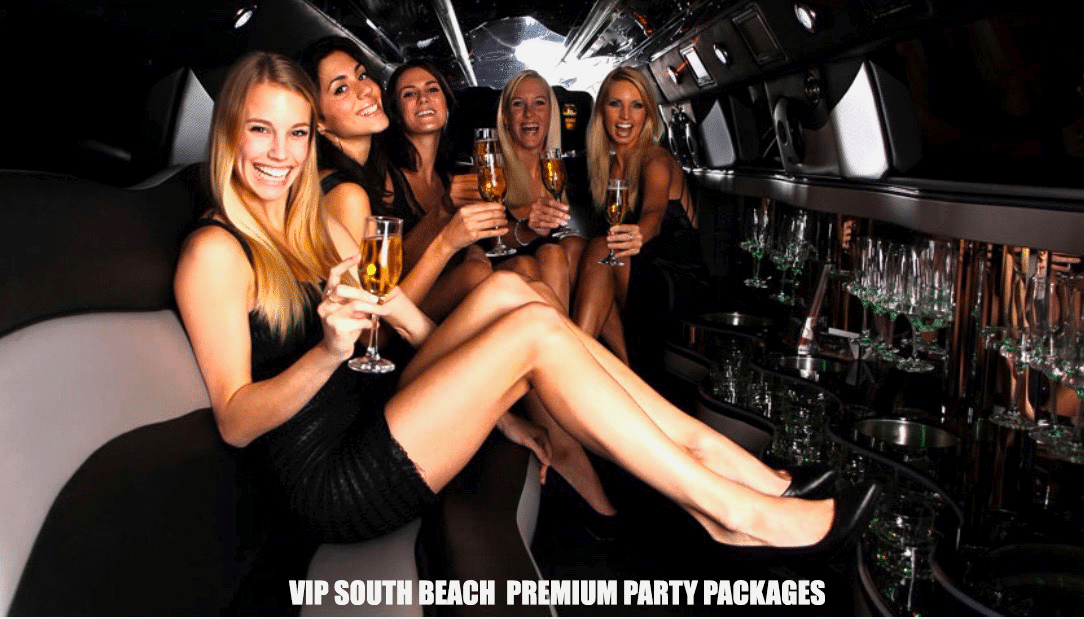 If you want a table at the nightclub the bottle service option is the way to go. At the nightclub you would have to order a certain number of bottles which depend on the group size. We will work within your specific budget and find the right club for you. You would have your own table and waitress at the club.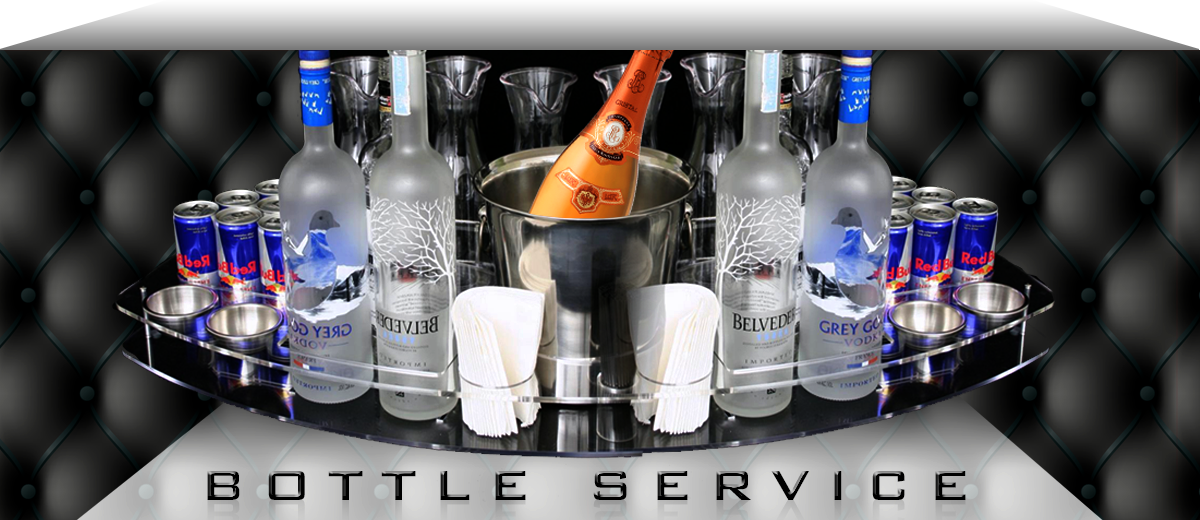 Fill out our Contact Form below or call/text or email us today at 305-804-5071 and let VIP South Beach Create Your Ultimate South Beach Experience!
Contact us NOW and let  VIP South Beach BE YOUR GUIDE!
Our personal service goals are high and we are confident in our ability to provide you with the best South Beach Experience
For Reservations and Information Call: 305 804 5071 or e-mail: [email protected]
Nightclub Party Packages & Yacht Packages
See what others have to say about our services VIP South Beach Reviews
Read our VIP South Beach Press
For Reservations and Information Fill Out Our Contact Form or Call: 305 804 5071 or Email: [email protected]
Contact US to get your VIP Service Reservation