Bachelor Party in Miami: Tips and Ideas

Unforgettable Bachelor Party in Miami: Tips and Ideas for an Epic Celebration
Plan an unforgettable bachelor party in Miami with our expert tips and ideas. Discover the best activities, nightlife hotspots, and accommodations for an epic celebration with the groom-to-be and his closest friends.
Miami, with its vibrant nightlife, stunning beaches, and glamorous atmosphere, is the ultimate destination for an unforgettable bachelor party. From adrenaline-pumping water sports to luxurious accommodations and trendy nightclubs, the city offers a perfect blend of excitement and relaxation. In this article, we provide you with expert tips and ideas to help you plan an unforgettable bachelor party in Miami that the groom-to-be and his friends will cherish for a lifetime.
1. Plan Ahead and Set a Budget:
Start by setting a budget for the bachelor party. Determine how much each person is willing to contribute and factor in expenses for accommodation, transportation, activities, dining, and nightlife. Planning ahead will help you make the most of your time and resources.
2. Choose the Perfect Accommodation:
Miami boasts a variety of accommodation options, ranging from luxury hotels to vacation rentals. Consider renting a private villa or beachfront condo to create a more intimate and exclusive experience for the group. Popular areas to stay include South Beach, Brickell, and Wynwood.
3. Thrilling Water Sports and Activities:
Miami is renowned for its water sports and thrilling activities. Charter a private yacht and explore the crystal-clear waters of Biscayne Bay, go deep-sea fishing, or try your hand at jet skiing or parasailing. For the adrenaline junkies, consider booking a private speedboat tour or a thrilling flyboarding session.
4. Explore the Miami Food Scene:
Treat your taste buds to Miami's diverse culinary delights. Indulge in fresh seafood at renowned waterfront restaurants, savor authentic Cuban cuisine in Little Havana, or enjoy a mouth-watering steak at a trendy steakhouse. Don't forget to try Miami's famous cocktails, such as the Mojito or the Miami Vice.
5. Unwind at the Beach:
Miami is home to some of the world's most iconic beaches. Spend a day soaking up the sun, playing beach volleyball, or simply relaxing with your friends by the turquoise waters. Popular beach options include South Beach, Crandon Park Beach, and Haulover Beach.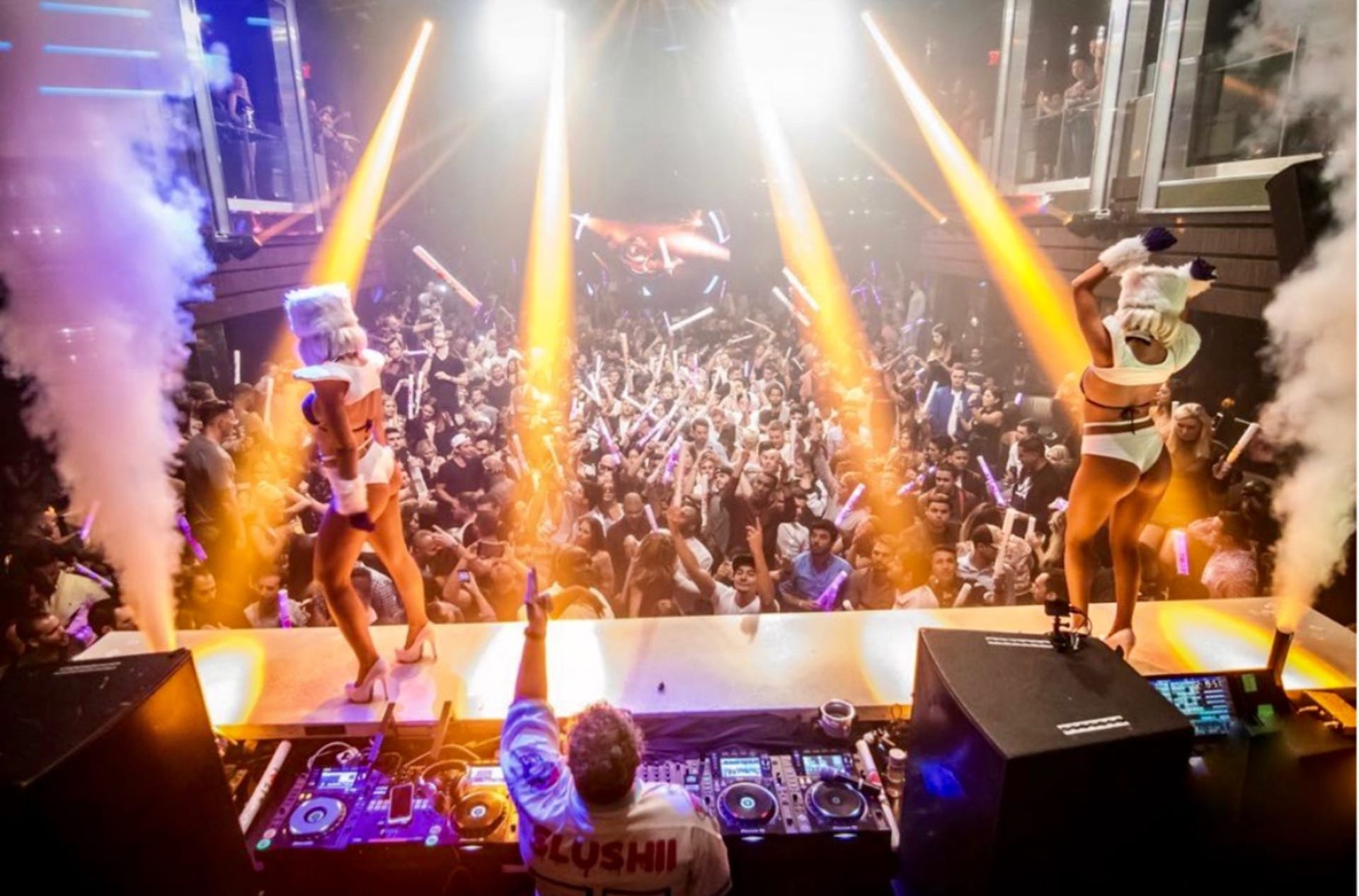 6. VIP Nightlife Experience:
Miami's nightlife is legendary, offering a plethora of options for partygoers. Start the evening with a pre-party at a rooftop bar or trendy lounge. Then, hit the world-famous nightclubs in South Beach, such as LIV Nightclub, E11even, or STORY. Consider booking VIP table service to ensure an unforgettable experience or the very popular Nightclub Bachelor Party Package to skip the lines with express no wait entry. Another option is the Nightclub On A Yacht Party Package.
7. Casino Night:
If you're feeling lucky, Miami has several upscale casinos that offer an exciting atmosphere for a bachelor party. Try your hand at poker, blackjack, or roulette, and enjoy live entertainment, fine dining, and vibrant nightlife options all in one place.
8. Sports and Adventure:
For sports enthusiasts, catch a Miami Heat basketball game at the American Airlines Arena or attend a Miami Marlins baseball game at Marlins Park. You can also arrange a golf outing at one of Miami's world-class golf courses or organize a friendly competition at a go-karting track.
9. Private Party Bus or Limo Tour:
Rent a private party bus or limousine to transport your group in style. Explore the city's Miami nightlife, enjoy on board entertainment, and make stops at popular bars, nightclubs and Miami gentleman's clubs along the way. This allows you to keep the party going while traveling between destinations and ensures everyone's safety.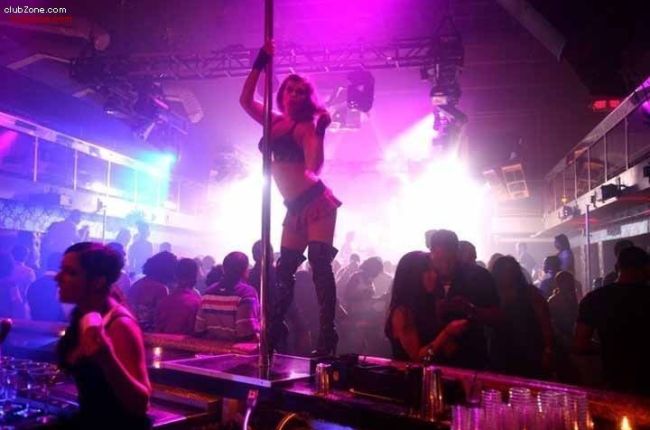 10. Spa and Relaxation:
If the groom and the group need some downtime and relaxation, Miami offers a range of luxurious spas and wellness centers. Treat yourselves to rejuvenating massages, facials, or body treatments to unwind and recharge before the night's festivities.
11. Unique Experiences:
Make the bachelor party truly memorable with unique experiences. Consider booking a private mixology class to learn how to craft signature cocktails, arranging a private chef to prepare a gourmet meal at your accommodation, or hiring professional photographers to capture the special moments throughout the celebration.
12. Safety and Responsible Celebrating:
While the focus of a bachelor party is having a great time, it's essential to prioritize safety and responsible celebrating. Encourage everyone to drink responsibly, arrange designated drivers or transportation services, and be aware of their surroundings. Remember to respect local laws and establishments' policies to ensure a hassle-free experience.
A bachelor party in Miami promises an unforgettable experience filled with excitement, luxury, and endless entertainment. By following these expert tips and ideas, you can plan a celebration that caters to the groom's interests and creates lasting memories for everyone involved. From thrilling water sports and vibrant nightlife to gourmet dining and relaxation, Miami has it all. So gather the groom-to-be and his closest friends and get ready for an epic bachelor party in the sun-soaked paradise of Miami.
Contact VIP South Beach for Bachelor Party Planning and Nightclub & Yacht Party Packages. Call/Text 305 804 5071 or Fill out our contact form below.
Contact US To Get Your VIP Service Reservation
https://www.vipsouthbeach.com/wp-content/uploads/2023/07/image1.png
408
612
VIP South Beach
https://www.vipsouthbeach.com/wp-content/uploads/2020/02/logo-vip.jpg
VIP South Beach
2023-07-12 08:45:47
2023-08-16 16:12:15
Bachelor Party in Miami: Tips and Ideas