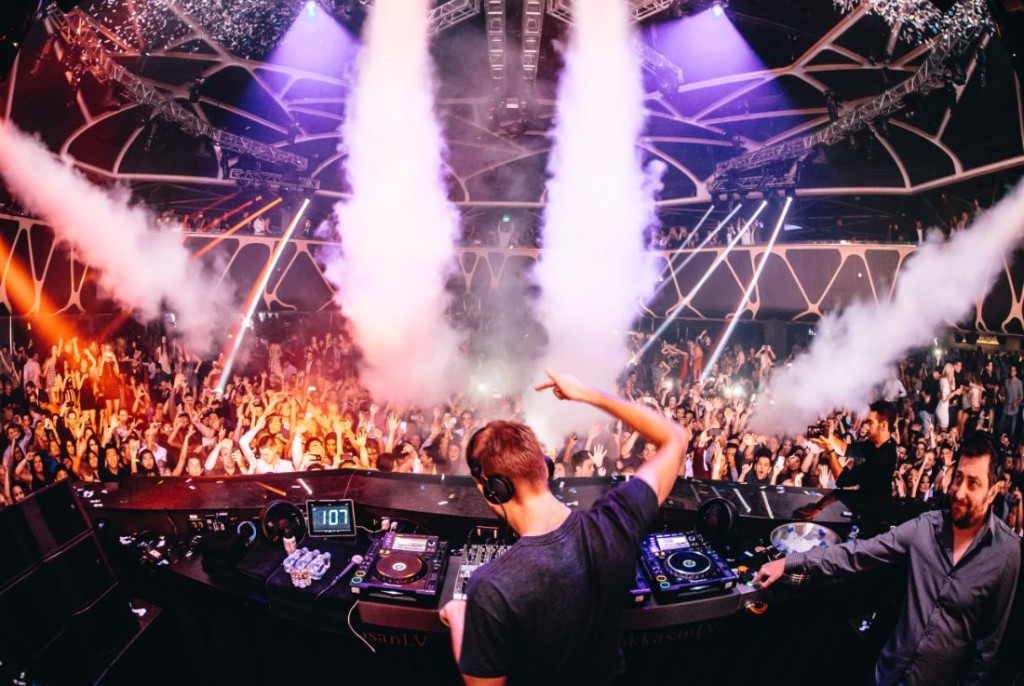 Miami's Nightlife Titans: Top DJs Who Rule the Party Scene
Miami, known for its amazing nightlife and pulsating beats, is a haven for music enthusiasts and partygoers alike. As the sun sets, the city transforms into a playground for renowned DJs who dominate the electronic music scene. In this article, we delve into the world of Miami's nightlife and spotlight the top DJs who electrify the dance floors, leaving revelers craving for more. Join us as we explore the musical prowess and meteoric rise of these nightlife titans.
1. DJ Khaled:
A household name not only in the DJ world but also in the music industry, DJ Khaled has made a significant impact on Miami's nightlife scene. Known for his larger-than-life personality and expertise in curating infectious beats, DJ Khaled has become an icon in the hip-hop and rap genre. His energetic sets and ability to engage the crowd have earned him residencies at renowned Miami clubs like LIV nightclub and STORY. Catch DJ Khaled spinning a mix of his own chart-topping hits and crowd-pleasing tracks, ensuring an unforgettable night of entertainment.
2. Steve Aoki:
An international superstar and a crowd favorite, Steve Aoki has played a significant role in shaping Miami's electronic music scene. Known for his high-energy performances and signature cake-throwing antics, Steve Aoki brings an unmatched level of excitement to the dance floor. With his unique blend of electro house, EDM, and progressive beats, he has become a mainstay at Miami's premier festivals and clubs, including Ultra Music Festival and LIV. Steve Aoki's electrifying sets, combined with his stage presence and interactive performances, create an unforgettable experience for partygoers in Miami's vibrant nightlife.
3. Cedric Gervais:
Hailing from France and now a Miami resident, Cedric Gervais has become a prominent figure in Miami's electronic music scene. Known for his infectious remixes and captivating original tracks, Cedric Gervais has garnered international recognition for his contributions to the dance music industry. He gained widespread acclaim for his remix of Lana Del Rey's "Summertime Sadness," which won him a Grammy Award. Cedric Gervais is known for his ability to infuse a blend of progressive house, deep house, and melodic techno into his sets, creating an atmosphere that is both uplifting and euphoric. Catch him lighting up the dance floors at iconic Miami venues like LIV and E11even, where his dynamic performances leave a lasting impression on the crowd.
4. DJ Luna:
DJ Luna, a rising star on Miami's DJ landscape, has been making waves with her distinctive style and eclectic mixes. With a penchant for fusing genres like hip-hop, trap, and reggaeton, DJ Luna's sets are a melting pot of infectious rhythms that keep the crowd on their feet all night long. Her dynamic performances, coupled with her ability to connect with the audience, have earned her residencies at some of the city's most exclusive venues.
5. Galantis:
Galantis, a Swedish electronic music duo consisting of Christian Karlsson and Linus Eklöw, has taken the world by storm with their infectious and uplifting sound. Known for their melodic and anthemic tracks, Galantis has become a staple in Miami's electronic music scene. Their unique blend of progressive house, electro-pop, and dance-pop has garnered them a dedicated following. Galantis' energetic performances and crowd-pleasing hits such as "Runaway (U & I)" and "No Money" have made them a must-see act in Miami's nightlife. Catch them at festivals like Ultra Music Festival and at popular Miami clubs like LIV and Story, where they bring their signature feel-good vibes and immersive live shows to the dance floor.
6. DJ Solstice:
DJ Solstice, a true musical virtuoso, has carved a niche for himself through his unique blend of house, disco, and funk. His ability to infuse retro vibes into contemporary beats sets him apart from the crowd. With an extensive knowledge of music and a knack for creating an immersive experience, DJ Solstice has garnered a loyal following in Miami's nightlife scene.
7. DJ Mirage:
DJ Mirage, a master of the turntables, has gained recognition for his exceptional skills and versatility. With a wide-ranging musical palette that encompasses hip-hop, R&B, and electronic dance music, DJ Mirage has the ability to adapt to any crowd and create an electric atmosphere. His seamless mixing and impeccable track selection have made him a sought-after DJ in Miami, and he regularly spins at hotspots such as The Wharf Miami and Basement Miami.
Miami Nightlife
Miami's nightlife scene pulsates with energy, thanks to the incredible talents of its top DJs. From the enchanting beats of DJ Black Magic to the genre-blending sets of DJ Luna, the city thrives on the electrifying performances of these nightlife titans. Whether you're a local or a visitor seeking an unforgettable night out, Miami's DJ scene offers an unparalleled experience. So, get ready to dance the night away and immerse yourself in the sonic tapestry woven by these exceptional DJs. Let the music guide you through the magical nights of Miami's vibrant party scene!
https://www.vipsouthbeach.com/wp-content/uploads/2014/12/calvinharris2-1024x686-1.jpg
686
1024
VIP South Beach
https://www.vipsouthbeach.com/wp-content/uploads/2020/02/logo-vip.jpg
VIP South Beach
2023-08-04 09:58:30
2023-08-16 16:03:13
Top DJs Miami Nightlife