Best Nightclubs Miami Beach

Unleashing the Nightlife Scene: Uncovering the Best Nightclubs in Miami Beach
Best nightclubs in Miami Beach, Miami's electrifying nightlife stands tall as a global hotspot for clubbing enthusiasts. With a myriad of exceptional nightclubs scattered across this glittering coastal city, it's no wonder that Miami Beach is a haven for partygoers seeking unforgettable experiences. In this article, we'll guide you through the best nightclubs in Miami Beach, ensuring an unforgettable night of pulsating beats, dazzling lights, and non-stop revelry.
LIV Nightclub:
LIV is an absolute must-visit nightclub. Its opulent decor, awe-inspiring chandeliers, and state-of-the-art sound system create an ambiance that is both elegant and energetic. To celebrity DJs spin weekly Thursday through Sunday nights. Check out the hottest party package in town the Liv Nightclub Party Package
Do Not Sit On The Furniture:
Do Not Sit On The Furniture is a renowned underground club that focuses on delivering exceptional electronic music experiences, attracting music enthusiasts seeking intimate and immersive sets.
M2 Nightclub:
M2 Nightclub is a high-end nightclub attracting a fashionable crowd. With glamorous decor, top-notch DJs, and exclusive VIP sections, it provides a luxurious and exclusive party experience. Check out our M2 Nightclub Party Package
Hyde Lounge:
Hyde Lounge is a sophisticated and upscale venue, combining a chic indoor lounge and a stylish outdoor terrace. It offers a trendy atmosphere, premium drinks, and a stunning view of the city skyline.
Mangos is a lively club with a tropical vibe, known for its energetic dance floor, Latin music, and refreshing cocktails, creating a vibrant and festive atmosphere for partygoers.
Nightclub On A Yacht:
Amazing yacht party package, cruise the beautiful Miami Bay with live DJ playing Hip Hop and dance music. Includes a 3 hour cruise with open bar. Miami Yacht Party Package Clevelander Lounge:
Clevelander Lounge offers a unique blend of a stylish lounge and a vibrant party atmosphere. Located in Miami Beach, it features live music, DJ performances, and a lively outdoor area.
Story Nightclub
Located in the heart of South Beach, Story Nightclub is a mecca for Miami's party elite. With its immersive sound system and cutting-edge lighting effects, Story delivers an unrivaled audiovisual experience. The club's impressive lineup of international DJs and performers guarantees an electrifying atmosphere.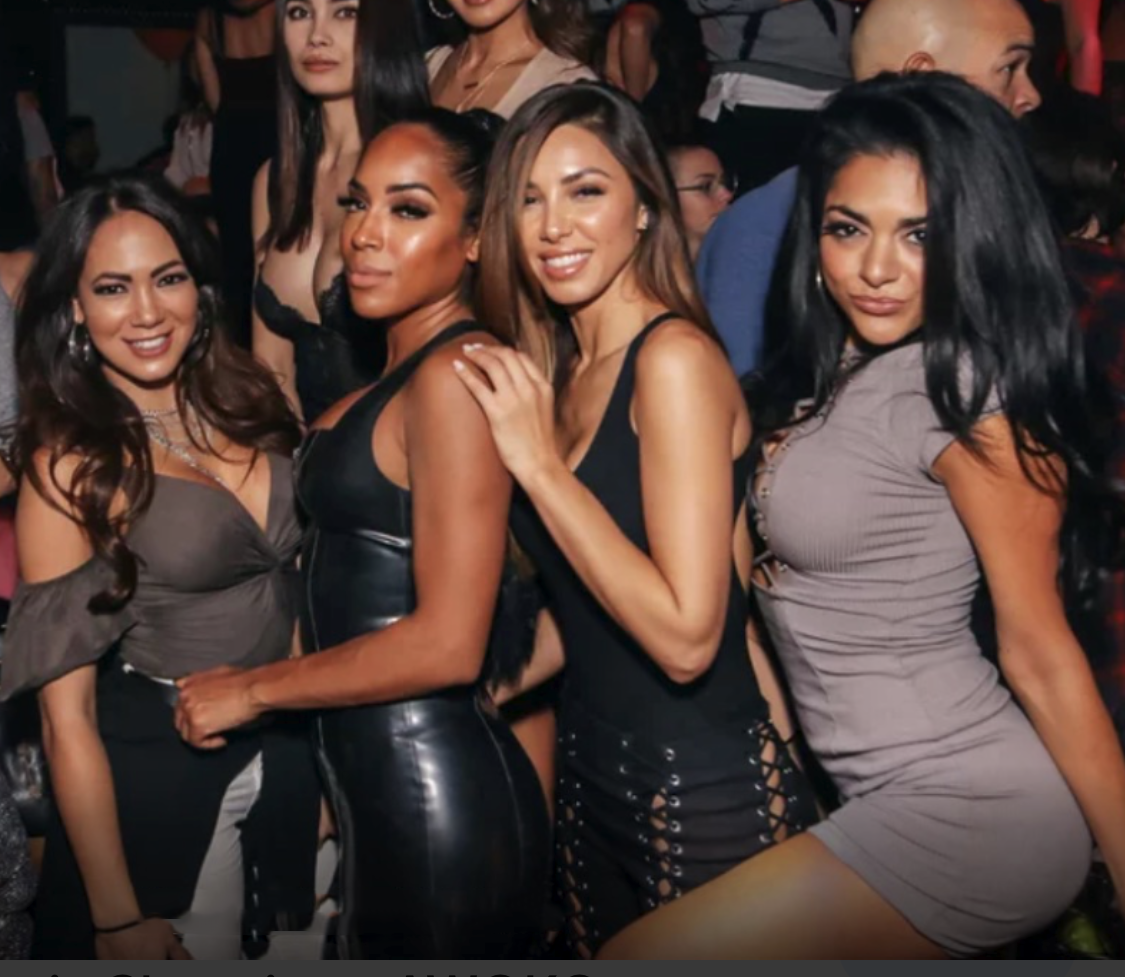 Basement Miami:
Set within the Miami Beach Edition Hotel, Basement Miami offers an eclectic mix of nightlife experiences all under one roof. Boasting a dance floor, bowling alley, and an ice-skating rink, this multifaceted venue caters to a diverse audience. Dance to the beats of renowned DJs, enjoy a game of bowling, or glide across the ice, all in one unforgettable night.
Miami Beach's Nightlife Scene
Miami Beach's nightlife scene is a feast for the senses, and these handpicked nightclubs represent the epitome of excitement and entertainment. From lavish venues with stunning decor to clubs offering unforgettable experiences like live performances and beachfront revelry, Miami Beach has it all. So, don your dancing shoes, soak in the electric atmosphere, and prepare for an unforgettable night out at the best nightclubs in Miami Beach. Get ready to dance the night away in this glittering paradise of pulsating beats and non-stop revelry!
https://www.vipsouthbeach.com/wp-content/uploads/2016/09/[email protected]
598
900
VIP South Beach
https://www.vipsouthbeach.com/wp-content/uploads/2020/02/logo-vip.jpg
VIP South Beach
2023-08-13 09:29:12
2023-09-02 11:45:03
Best Nightclubs Miami Beach