South Beach And Miami Beach Shopping Area
If your in the mood to shop Miami Beach has plenty of great shopping areas. Weather you are looking for the right trendy outfit for your hot night out in the South Beach nightlife scene or you just want to spend time browsing in some really nice stores, South Beach has just what you are looking for. With many designer boutiques like Kenneth Cole and the French Connection to chain store retailers like Bebe and the Gap. Here are the best shopping areas for spending the day or night shopping in South Beach.
Lincoln Road
Nick named the Fifth Avenue of the South, Lincoln Road is an outdoor mall with many retail stores, unique shops and plenty of restaurants. The street is only open to pedestrians, bikes or roller blades and it is the perfect place for shopping or just browsing though interesting and unique stores. Lincoln Rd is also home to many amazing art gallery's with top artists like Romero Britto. So weather you want to shop or just have a bite to eat or a coffee Lincoln Road is one of the best places for it and if you like people watching this is the place. Here are a few of the different types of clothing stores on Lincoln Rd. Arden B, Lucky Brands, Victoria's Secret, Bebe, Banana Republic, Gap, Quiksilver and many more.
Lincoln Road is located between 16th and 17th street in South Beach.
Collins Ave And Washington Ave
Called the designer district of Miami Beach and carrying some of the worlds most amazing designer boutiques like Diesel, Armani, Nicole Miller Kenneth Cole to name a few. Celebrity sisters Kourtney, Kim and Khloe Kardashian recently opened their LA based boutique called Dash which is a big hit in South Beach.
Espanola Way
A very unique historic street in South Beach with a very bohemian feel. Some of the building are from the 1920's with interesting Mediterranean architecture. This street is a must see full of many cool shops, art galleries, clothing boutiques, European style cafés and restaurants. Every weekend there is a festival with live music and amazing handmade crafts.
Bal Harbor Shops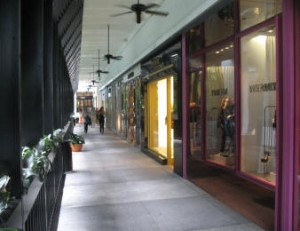 Very upscale open air mall with a beautiful tropical atmosphere. The Bal Harbour Shops located in Miami Beach first opened in 1965 with big name retailers Neiman Marcus and Saks 5th Avenue. The mall has many world class specialty designer boutiques including Louis Vuitton, Gucci, Dolce and Gabbana, Roberto Cavalli and Armani just to name a few. The mall has many very nice restaurants and jewelry stores and is a chic shopping spot to spend the afternoon. Address 9700 Collins Avenue, Bal Harbour, FL
For Reservations and Information Call: 305 804 5071 or e-mail: [email protected]