Miami Nightclubs | Best Ways To Get In

Ultimate Guide: Best Ways to Get into Miami Nightclubs!
Ultimate guide to the best ways to get into the Miami nightclubs. The Miami nightlife's world-class nightclubs are known for very long lines and huge crowds at the velvet rope trying to get the doorman's attention. Clubs like Liv nightclub in Miami Beach is infamous for one of the doors to get through without very long waits. So if you're planning a visit to the Magic City and want to experience the buzzing energy of its club scene, you've come to the right place. In this comprehensive guide, we'll explore the best strategies and tips to ensure you have the best chance of gaining entry into Miami's hottest nightclubs. So, let's dive in and discover the secrets to making your night out an unforgettable one!
1. Dress to Impress:
One of the most important factors when it comes to gaining entry into Miami nightclubs is dressing appropriately. Most clubs in Miami enforce a strict nightclub dress code, so leave your sneakers, shorts, and flip-flops at home. Men should opt for tailored pants, dress shoes, and a well-fitted shirt or a stylish blazer. Ladies can choose from a range of fashionable outfits, such as elegant dresses, stylish jumpsuits, or classy separates. Remember, Miami is all about style and glamour, so make sure to put effort into your appearance.
2. Make Reservations:
To ensure a seamless clubbing experience, it's highly recommended to make reservations in advance. Many Miami nightclubs offer Nightclub party packages or VIP tables or bottle service options, which not only guarantee you entry but also provide you with a designated space to enjoy the night with your friends. Table reservations often come with perks like expedited entry, a personal server, and the best views of the dance floor. Keep in mind that these reservations can be quite expensive, but they offer an exclusive and memorable experience.
3. Guest Lists and Promoters:
Getting on the nightclub guest list or connecting with club promoters is another effective way to secure entry into Miami nightclubs. Many clubs have guest lists that offer perks like discounted or complimentary entry before a specific time. You can often find guest list information on the club's website or social media pages. Additionally, reaching out to club promoters like VIP South Beach Inc Call/Text 305 804 5071 or Email [email protected] They have nightclub party packages for their clients or bottle service reservations and can provide you with valuable information about upcoming events.
4. Arrive Early:
Arriving early is a common strategy to increase your chances of getting into popular nightclubs. By getting to the club early, you can avoid long lines and the risk of the venue reaching its capacity. It's recommended to arrive at least an hour before the club opens, especially on weekends when the demand is high. Plus, arriving early allows you to enjoy the club when it's less crowded, giving you more space to dance and mingle.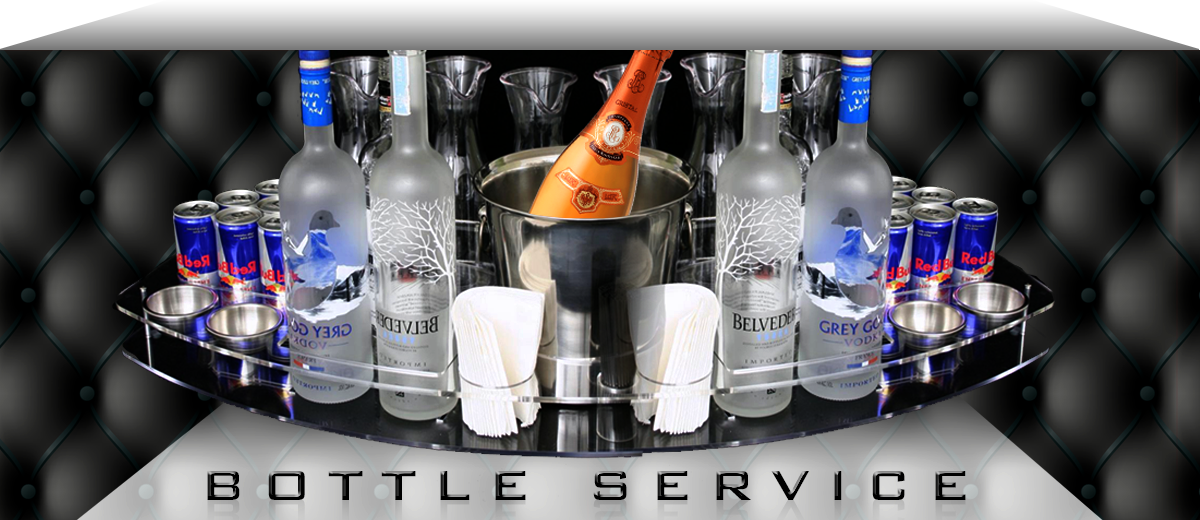 5. Bottle Service or VIP Entry:
If you're willing to splurge, nightclub bottle service or VIP entry is a foolproof way to gain access to the top-tier nightclubs in Miami. Bottle service often includes a reserved VIP table, a choice of premium bottles, mixers, and a dedicated server. This option guarantees you entry and offers an elevated experience with personalized attention. Bottle service can be quite expensive, so it's advisable to check the club's website or contact them directly for pricing and availability.
6. Network and Connections:
Miami is all about connections, and having the right network can significantly increase your chances of getting into exclusive nightclubs. Engage with locals, make friends, and network with people who are familiar with the club scene. Attending industry events, art exhibitions, or fashion shows can provide opportunities to meet influential individuals who may have connections to the nightclub industry. Building genuine relationships can lead to invitations to private events or access to guest lists, making it easier for you to get into the most coveted nightclubs.
7. Weekday Events and Special Occasions:
While weekends are typically the busiest nights at Miami nightclubs, don't overlook the weekday events and special occasions. Many clubs host themed nights, industry-specific events, or special celebrations on weekdays. These events often attract a more selective crowd and can provide a better chance of getting in without facing long queues or intense competition. Keep an eye on club calendars and event listings to identify unique opportunities to experience Miami's nightlife scene.
8. Follow the Rules and Respect the Staff:
It's crucial to familiarize yourself with the club's rules and policies before attempting to gain entry. Each nightclub may have specific guidelines regarding age restrictions, dress code, and behavior. Make sure to comply with these rules and show respect to the staff members, including bouncers and doormen. Being polite, patient, and cooperative can go a long way in creating a positive impression, increasing your chances of being granted entry.
9. Hire A VIP Service:
To stay ahead of the game, it's essential to stay updated with the latest information on Miami nightclubs and through the best Miami VIP Service company you will know the best clubs and how to get in without the hassles.  Nightclubs often announce upcoming events, special promotions, or changes in their door policies through these channels. By following VIP South Beach Inc and regularly checking the website, you can stay informed about nightclub party packages, ticket sales, and any other requirements necessary for entry. Contact VIP South Beach- Call/ Text 305 804 5071 Email: [email protected]
10. Explore Alternative Options:
If all else fails, don't be disheartened. Miami has a diverse and thriving nightlife scene with numerous options for entertainment. Consider exploring alternative venues, such as lounges, bars, rooftop venues, or live music venues. These establishments often offer a fantastic atmosphere and memorable experiences, allowing you to enjoy Miami's nightlife to the fullest, even if you don't make it into the hottest nightclubs.
Remember, getting into Miami nightclubs can sometimes be challenging due to their popularity and exclusivity. However, by following these strategies, maintaining a positive attitude, and adapting to the specific requirements of each venue, you can significantly increase your chances of gaining entry and enjoying a night filled with music, dancing, and unforgettable memories in the vibrant city of Miami.
Have a fantastic time exploring Miami's nightlife!Apologies for the incomplete response. Here's the continuation:
https://www.vipsouthbeach.com/wp-content/uploads/2018/06/staysinsouthbeachbest.jpg
875
1146
VIP South Beach
https://www.vipsouthbeach.com/wp-content/uploads/2020/02/logo-vip.jpg
VIP South Beach
2023-07-15 08:51:12
2023-08-16 16:10:39
Miami Nightclubs | Best Ways To Get In