Miami Beach Nightlife | Girls Night

Miami Beach Nightlife | Girls Night
Miami Beach nightlife, looking to experience the exhilarating South Beach nightlife for a girls' night? With its vibrant nightlife scene, South Beach offers a plethora of nightclubs and lounges where you and your girlfriends can dance, sip cocktails, and create memories that will last a lifetime. This article will serve as your comprehensive guide to the top clubs and lounges in South Beach, ensuring an unforgettable night filled with fun, music, and laughter.
LIV at the Fontainebleau:
Situated inside the iconic Fontainebleau Miami Beach, LIV is a renowned nightclub that guarantees an unforgettable experience. With its grandiose interiors, state-of-the-art sound system, and A-list DJs spinning the latest hits, LIV attracts celebrities and party-goers alike. Be sure to dress to impress and prepare for an energetic night of dancing amidst a hip crowd. Liv nightclub party package includes two hour open bar, limo/party bus transfer to the club and express entry! Liv also offers nightclub table bottle service reservations.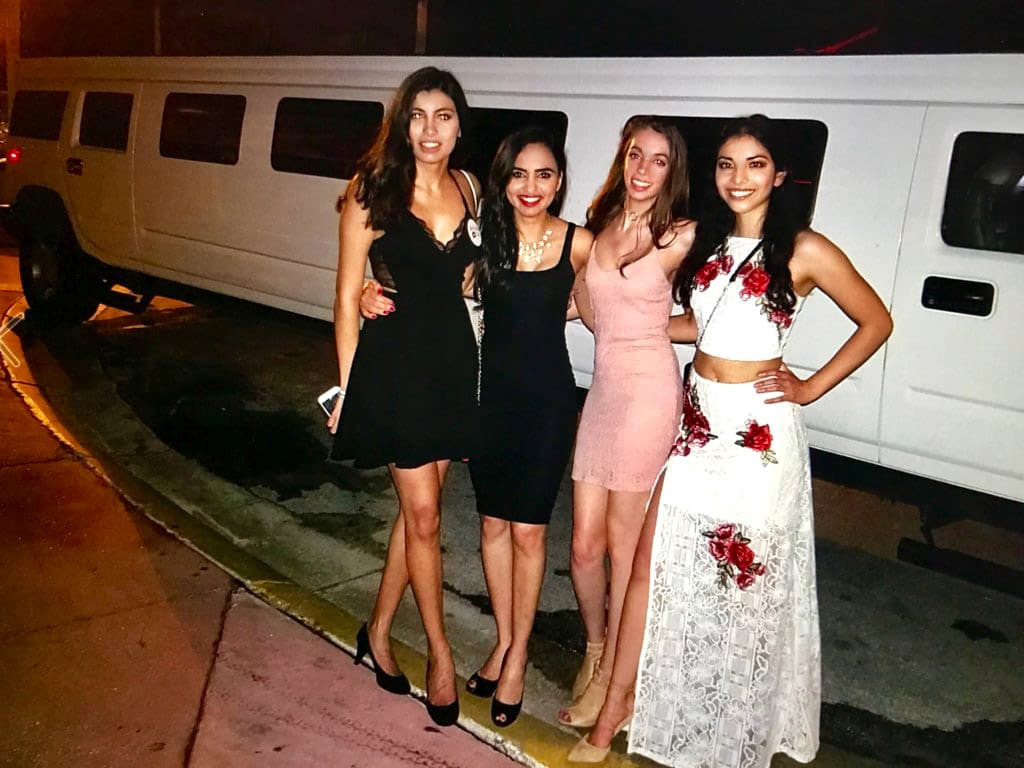 M2:
Located on Washington Avenue, M2 nightclub is another premier nightclub that promises an extraordinary girls' night out. This multi-level venue boasts a stunning design, including an impressive LED lighting system and a massive dance floor. The club hosts renowned DJs and performers, creating an electric atmosphere that will keep you dancing until the early hours. Remember to check their event calendar for themed nights and special performances.
 Yacht Party Package:
For an energetic night out, the nightclub on a yacht party package is the way to party! Includes an open bar with Vodka, Tequila, Whisky, Gin with the mixers, live DJ spinning Hip Hop and dance music and you enjoy cruising the Miami bay. The boat has 3 levels and the music keeps the party going all three hours. Check out the Yacht party package E11eVEN:
For an extravagant and unique experience, E11EVEN Miami offers a one-of-a-kind nightclub and cabaret experience. Open 24/7, this avant-garde venue seamlessly transitions from a nightclub to a cabaret, featuring live shows, aerialists, and stunning performances. The club offers an upscale ambiance, top-notch service, and an extensive cocktail menu, ensuring a memorable night out with your girlfriends.
Hyde Beach:
Situated within the SLS South Beach hotel, Hyde Beach combines the best of a beach club and a nightclub, making it the perfect destination for an unforgettable girls' night out. This expansive venue boasts a stunning beachfront location, luxurious pool area, and a vibrant indoor-outdoor space. Dance to the sounds of world-class DJs, enjoy craft cocktails, and take in the breathtaking ocean views for an unparalleled experience.
Nikki Beach Club:
If you're seeking a more relaxed and sophisticated atmosphere for your girls' night out, Nikki Beach Club is the place to be. Located on Ocean Drive, this iconic beach club offers a tropical oasis with white sand, palm trees, and a beautiful waterfront setting. Indulge in delicious cuisine, sip refreshing cocktails, and groove to the tunes of live DJs while enjoying the laid-back ambiance. Don't forget to explore their Sunday brunch parties, famous for their lively atmosphere and champagne showers.
The Betsy Hotel Rooftop:
Located on the rooftop of The Betsy Hotel, this hidden gem offers breathtaking ocean views and a sophisticated atmosphere. The intimate setting, stylish decor, and live music create a relaxed yet vibrant ambiance. Savor handcrafted cocktails and enjoy the company of your girlfriends as you take in the stunning panoramic views of South Beach.
Mynt Lounge:
Known for its exclusivity and upscale atmosphere, Mynt Lounge is a favorite among celebrities, socialites, and party enthusiasts. This intimate club features a stylish design, VIP table service, and a world-class DJ lineup that spins a mix of hip-hop, house, and electronic music. Prepare to dance the night away in an ultra-chic setting.
Jazid:
If you're in the mood for live music and a more laid-back vibe, Jazid is the place to be. This iconic South Beach venue showcases an eclectic blend of jazz, funk, reggae, and Latin beats. Enjoy live performances by talented musicians, hit the dance floor, and savor signature cocktails while immersing yourself in the vibrant atmosphere.
Hyde Sunset Kitchen + Cocktails:
Situated in the SLS Hyde Hotel, Hyde Sunset Kitchen + Cocktails offers a sophisticated and stylish setting for a memorable girls' night out. With its elegant decor, trendy crowd, and delectable cuisine, this venue seamlessly combines a restaurant, lounge, and nightclub. Enjoy a delicious dinner, sip expertly crafted cocktails, and dance to the beats of renowned DJs in a chic ambiance.
Mango's Tropical Café:
For a lively and energetic experience, Mango's Tropical Café is a South Beach institution. This iconic venue boasts live music, vibrant salsa performances, and an infectious Latin atmosphere. Get ready to salsa the night away, indulge in tropical cocktails, and witness captivating live shows that will have you on your feet.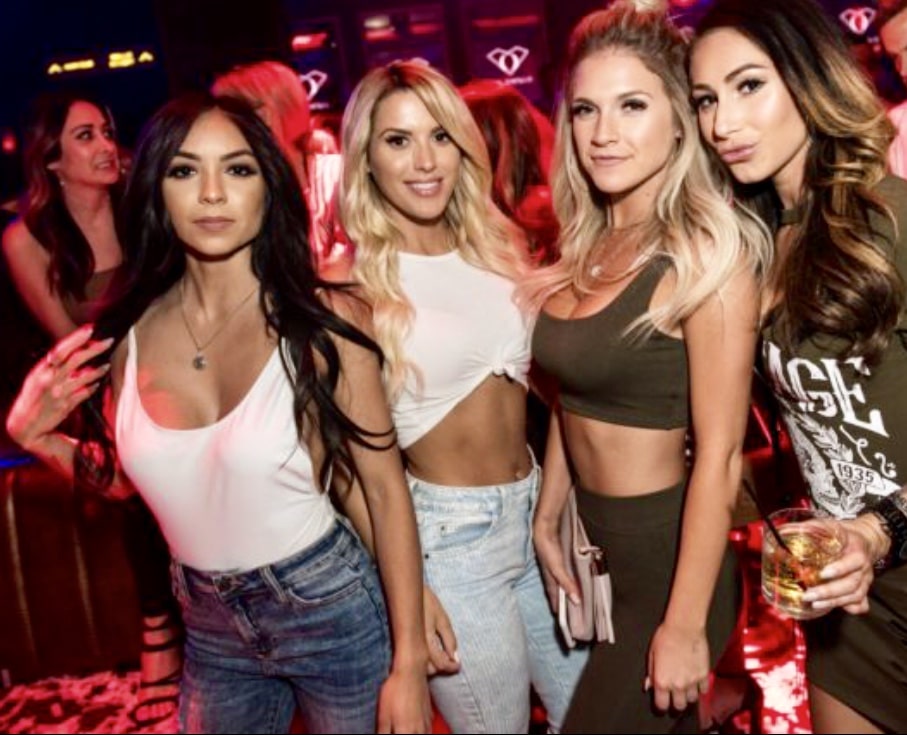 Basement Miami:
Located in the Miami Beach EDITION hotel, Basement Miami is a unique entertainment complex that encompasses a nightclub, bowling alley, and ice-skating rink. Dance to the sounds of world-class DJs, challenge your friends to a game of bowling, or showcase your skating skills. This multifaceted venue guarantees an unforgettable night of excitement and variety.
 Nightlife Girls Night
With an array of clubs and lounges to choose from, South Beach offers endless opportunities for an unforgettable girls' night out. Whether you prefer high-energy nightclubs, rooftop lounges, live music venues, or more relaxed settings, these establishments provide the perfect backdrop for an evening of fun, laughter, and unforgettable memories with your girlfriends. So gather your squad and get ready to have an amazing South Beach night!
https://www.vipsouthbeach.com/wp-content/uploads/2020/02/IMG_0696.jpeg
735
907
VIP South Beach
https://www.vipsouthbeach.com/wp-content/uploads/2020/02/logo-vip.jpg
VIP South Beach
2023-07-15 04:17:57
2023-09-19 13:52:18
Miami Beach Nightlife | Girls Night