Miami Bachelorette Party Packages 2023
Miami Bachelorette Party Packages 2023
Our Miami bachelorette party packages are the perfect way to celebrate your bachelorette party in South Beach. You can't beat the Miami nightlife in legendary South Beach with so many great bar, lounges, restaurants and of course amazing nightclubs.
You defintly don't want to spend you big night out waiting in long lines and crowds trying to get into the nightclub and our bachelorette package includes hosted express nightclub entry.
Planning
Planning a bachelorette party in the vibrant city of Miami guarantees an unforgettable experience for the bride-to-be and her closest friends. With its stunning beaches, lively nightlife, and endless entertainment options, Miami is the perfect destination to celebrate the upcoming wedding in style.
Voted Best Bachelorette Package
There are many Miami bachelorette party ideas that will make the bride's last fling before the ring a truly memorable one but the first thing you want to do is our bachelorette package it has been voted the number one nightclub party package since 2000!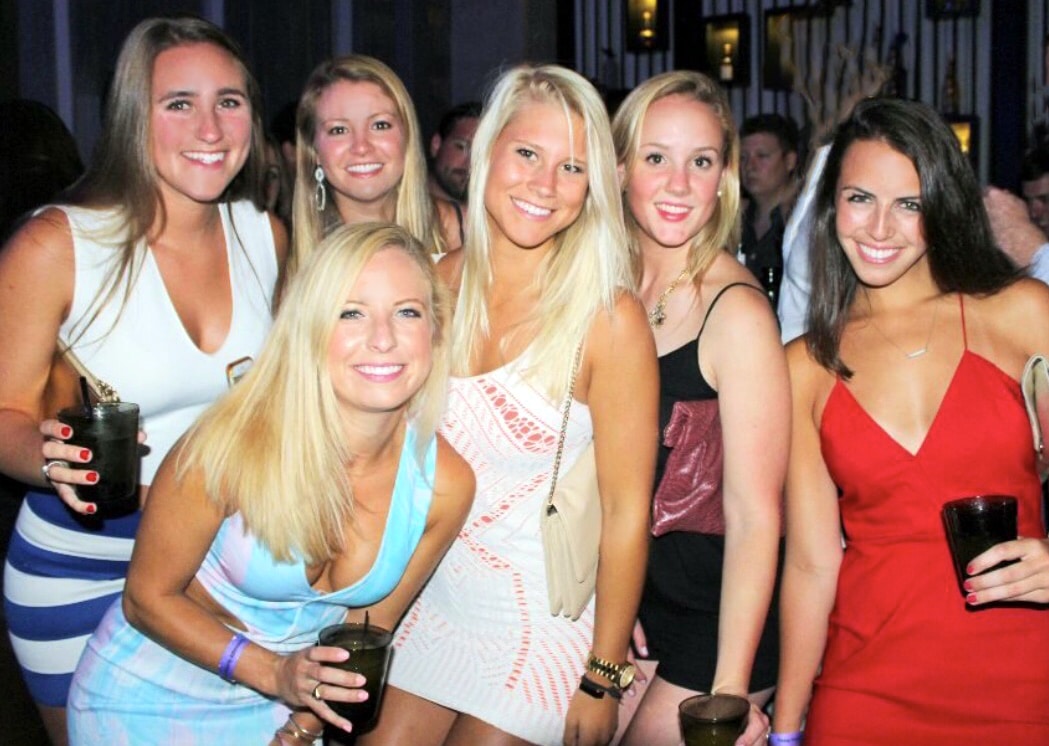 Pool Parties
But don't sleep all day the daytime has plenty to offer with amazing pool parties and gorgeous beaches! Day or night you will have plenty of party options for you and your best friends to celebrate your very special weekend.
Miami Nightlife
So on your big weekend celebrating your exit from the single's scene there is no better place to gather your friends together and have the time of your life.The bride and there best buddies will have an amazing last weekend out in the wild and crazy Miami nightlife dancing all night long in the many exquisite nightclubs and have great memories of nocturnal bachelorette party bliss.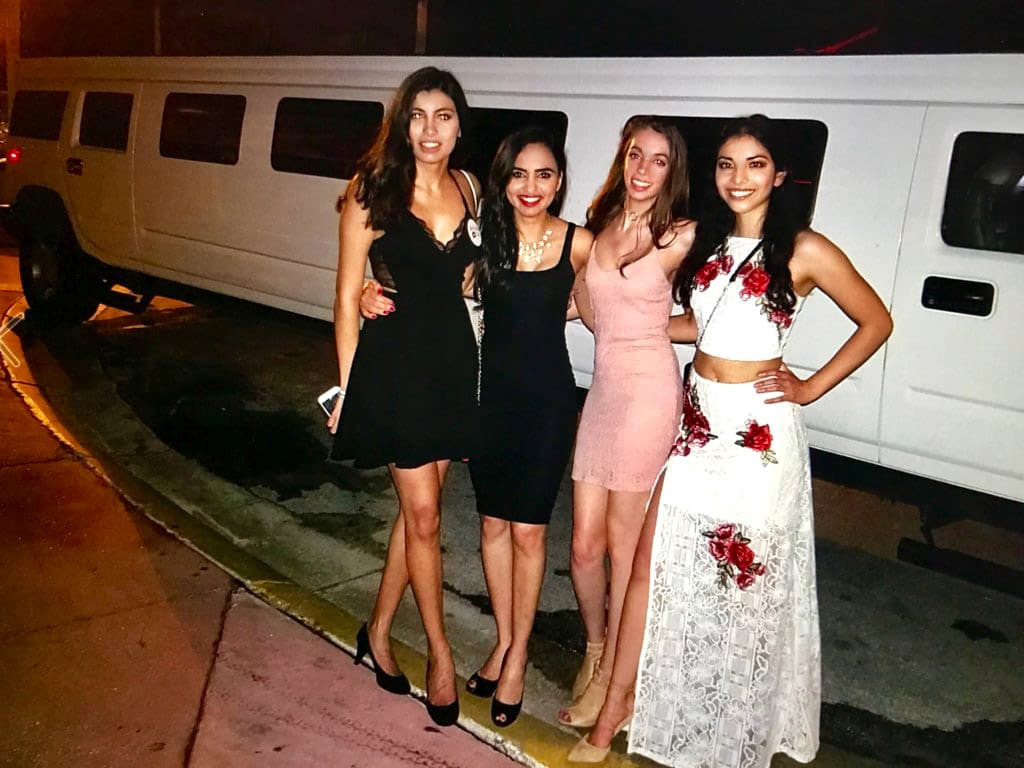 Miami Bachelorette Party Package
Miami Bachelorette parties are your last night out to 'mourn' the 'demise' of the single life and also to celebrate a new phase of life where you don't have to walk alone. The bride wants to make it an experience she will never forget!
If you have the luxury of choosing where you want to have that big weekend in a exotic memorable way you have to go with our amazing Miami bachelorette party package.
Check Out The Two Hour Open Bar Pre Party At The Lounge Video Below!
ALL INCLUSIVE NIGHTCLUB PARTY PACKAGES:
Nightclub Party Packages Include:
2 Hour Unlimited Open Bar Pre Party at a Trendy South Beach Lounge from 9:30pm to 11:30pm
 Open Bar Includes: Unlimited Vodka, Rum, Gin, Tequila, Whiskey and Mixers
One Way Limo/Party Bus shared from the Lounge to the Nightclub.
Hosted Express No Wait Nightclub Entry.
Nightclub Cover Charge Is Included in the Party Package Price.
**The Liv and Story Nightclub Party Package Prices change weekly:
Bachelorette Party Package Prices:
Girls starting at $85.00/$105 depending on the event. Party Package can prices change weekly depending on the nightclubs event. To reserve a nightclub party package we only require a deposit of $39.00 per person and you pay the remaining ticket balance at the open bar lounge that night.
Click here for our Client Reviews 
Please reserve as soon as you can due to the nightclub gives us limited spots and the bachelorette party packages sell out quickly.
RESERVE NOW BACHELORETTE PARTY PACKAGE
Call/Text 305 804 5071 Email [email protected] or fill out our contact form at the bottom of the page.
When the sun goes down and the neon lights are flashing its party time in South Beach and you wouldn't want to have your party anywhere else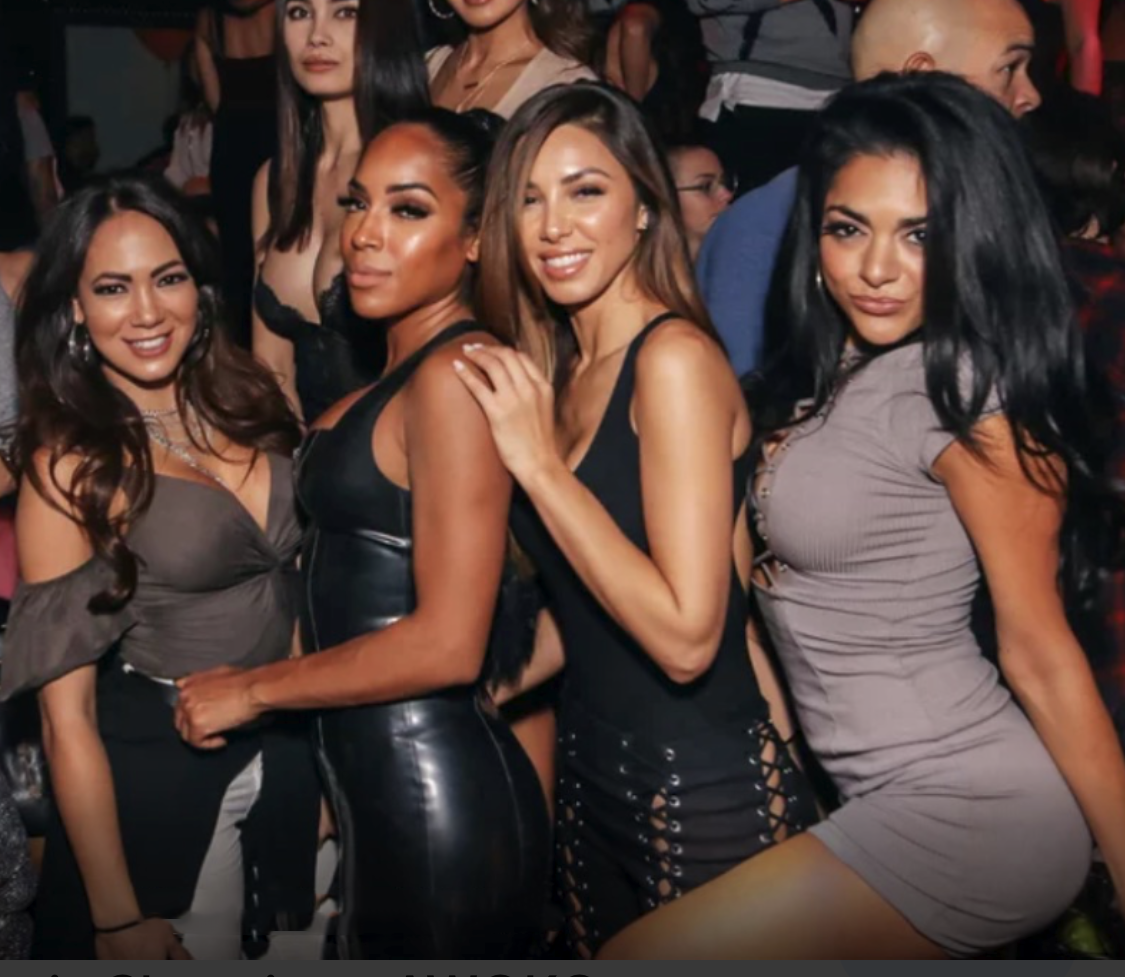 South Beach Nightclubs
The South beach nightclubs are party palaces and are open until 4:00am so you can dance all night at the best most exquisite nightclubs in South beach. The Miami Beach nightclubs have the best DJs and spin everything from Electronic Dance music to House and Hip Hop depending on the night and the club event. Your group will have the most memorably bachelorette party in Miami.
Voted Best Bachelorette Party Package
Our VIP South Beach Miami bachelorette party packages have all the top nightclubs to choose from which include Liv, Story nightclubs.
We have been nominated the number one Miami Bachelorette Party Package for the last 16 years.
Our nightclub party package includes a 2 hour open bar at a trendy lounge, limo/ party bus transfer to the club and hosted no line no wait club entry into South Beaches hottest most in demand nightclubs.
Our  VIP party package were created to ensure you and your friends have an amazing bachelorette  weekend that you will not forget! There are amazing benefits with our VIP South Beach Party Packages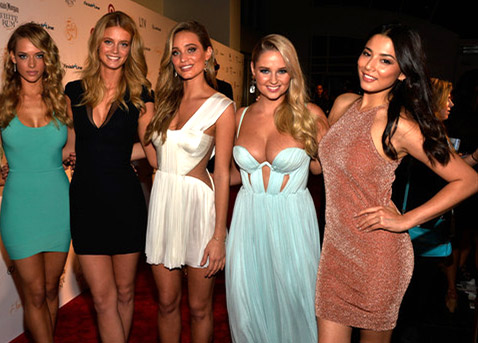 Bachelorette Parties
Bachelorette parties are great times with your friends and after waking up from those party nights and having a nice brunch its time to hit the best South Beach pool party or sip cocktails and wine and a cool beach bar like Nikki Beach Club. You can spoil yourselves from the splendid variety of cocktails and wines that South Beach is known for
The point of Bachelorette party is to have a time both bride and groom can smile about long after the wedding. So have the best time possible and thoroughly explore the great options South Beach nightlife offers. We have many bachelorette party itinerary ideas to add to your bachelorette.
Unparalleled Nightlife Experience
When it comes to nightlife, Miami's legendary South Beach is second to none. With its abundance of trendy bars, elegant lounges, and exquisite restaurants, South Beach offers a vibrant and exciting atmosphere for a memorable night out. And of course, we can't forget the amazing nightclubs that make Miami's nightlife scene truly legendary.
No Waiting in Lines or Crowds
We understand that waiting in long lines and dealing with crowded venues can dampen the excitement of a bachelorette party. That's why our bachelorette package includes hosted express nightclub entry. With our package, you and your group can bypass the lines and enjoy a hassle-free entrance to the hottest nightclubs in Miami.
Perfectly Planned Celebration
Planning a bachelorette party can be stressful, but with our expert team, you can relax and enjoy the process. Our experienced planners will assist you in customizing your bachelorette party package to suit your preferences and ensure that every detail is taken care of, from accommodations to activities and everything in between.
Unforgettable Memories
A bachelorette party in Miami is all about creating unforgettable memories with your closest friends. Whether you choose to relax on the beautiful beaches, indulge in spa treatments and shopping, or dance the night away at the hottest clubs, our packages are designed to provide an extraordinary experience that will be cherished for a lifetime.
VIP South Beach Client Reviews:
Check out our new Nightclub on a Yacht Miami Boat Party Package
Contact VIP South Beach and let us plan your ultimate night out in the South Beach nightlife with reservations for our Premium Nightclub Party Packages or Nightclub Bottle Service reservations. Ph or Text: 305 804 5071 Email: [email protected] or fillout our Contact Form below.
Contact US For Your Premium Party Package Reservation

https://www.vipsouthbeach.com/wp-content/uploads/2016/06/RMD-Group-Bachelorette-Parties-San-Diego-California.jpg
829
2027
VIP South Beach
https://www.vipsouthbeach.com/wp-content/uploads/2020/02/logo-vip.jpg
VIP South Beach
2023-07-30 12:00:55
2023-08-16 16:06:48
Miami Bachelorette Party Packages 2023