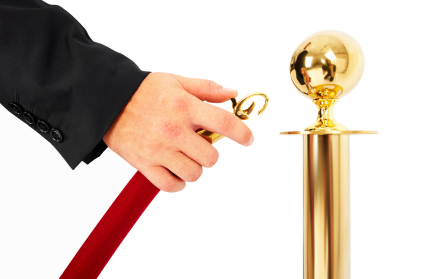 Liv Nightclub Miami Cover Charge | Entry Fee
Liv Cover Charge | Entry Fee
The Liv nightclub Miami cover charge or entry fee varies depending on the night and the club event. The cover charge is normally around $60.00 to $80.00 but varies widely, Liv nightclub entry fees can go as high as $100.00 or more for special event headline DJs and celebrity performers.
Liv nightclub party packages include the Liv cover charge and you can avoid the huge lines at the door. Liv nightclub is one of Miami Beaches most in demand nightclubs and is open Thursday through Sunday nights.
Liv Nightclub Party Package
Our best deal  is the Liv Nightclub Party Package which includes a two hour open bar at a trendy lounge, limo or party bus transport to the club and hosted no wait nightclub entry to the nightclub. The club admission is included in the package price.
Ticket prices can change depending on the nightclub event. The Liv nightclub party package is the way to go to avoid the huge crowds and long lines and the door. There are many great benefits to the Miami nightclub party packages. and our new Miami nightclub on a yacht boat party.
Contact us for more information Ph/Text 305 804 5071 or [email protected]
Special Event Prices
If you are coming to South Beach on a special event weeks like the Miami Winter Music Conference the cover charges will be much higher than normal due to all the headline DJs like Alesso, David Guetta, Tiesto, Steve Aoki and many others. Every Memorial Day Weekend South Beach has the Urban Beach Week Hip Hop festival and the cover charges average $100 or more per person.
Bottle Service
South Beach night club cover charges can be avoided if you reserve nightclub VIP table bottle service with our South Beach VIP services we will get you a nightclub bottle service quote which will depend on your groups size the nightclub event and date you are attending.  All clubs have a minimum spend which is the amount you will have to spend on bottles to have a VIP table at the club. If you decide to do nightclub VIP table service option we will reserve your table and get you and your group into the club without a cover charge and you will not have to wait in line. Contact VIP South Beach for a bottle service quote Ph/Text 305 804 5071 or [email protected]
Bar Entry Fees
Some small bars in Miami Beach may not have a cover charge or they will start a cover later at night normally around 10 or 11:00pm.  Most of these bars are located on Ocean Drive in Miami Beach. So if you do not want to have to deal with big cover charges or really hard to get into nightclubs you can spend your nights in the Ocean Drive nightlife.
Nightclub Guest Lists
The best South Beach Miami nightclubs are very hard to get into and the Liv nightclub guest list are reserved for the famous so the doorman are very selective about who they let in. You have to follow the dress codes and look trendy and chic. For groups of guys its not so easy and they really have to make sure they follow the dress codes and even then it can be very tough to get into most South Beach clubs without a very good hookup or reserving nightclub bottle service. For many clubs the cover charges can be higher for guys than girls. There are many good reasons that the Miami nightclub package is a great way to go in South Beach nightlife.
David Guetta @ LIV Nightclub, Miami from Chris Sullivan on Vimeo.
 Liv nightclub 4441 Collins Ave. Miami Beach, Florida
Liv Party Packages
Contact VIP South Beach for Liv Party Packages- Call/Text 305 804 5071 Email: [email protected]
Contact US To Get Your VIP Service Reservation
https://www.vipsouthbeach.com/wp-content/uploads/2014/09/velvet_rope-1.jpg
279
430
VIP South Beach
https://www.vipsouthbeach.com/wp-content/uploads/2020/02/logo-vip.jpg
VIP South Beach
2023-07-24 03:49:45
2023-09-02 11:35:29
Liv Nightclub Miami Cover Charge | Entry Fee