Experience the Best of Miami Nightlife: Insider Tips and Hotspots
Miami nightlife insider tips, the Miami pulsating nightlife scene is not easy to navigate without insiders knowledge of the city. Miami has stunning beaches, electrifying energy, and diverse cultural mix, Miami offers an unparalleled experience after the sun sets. Whether you're a local or visiting the city Miami nightlife insider tips help you in navigating through the plethora of options can be overwhelming. But fear not! We've got you covered with these insider tips and handpicked hotspots to ensure an unforgettable night out in Miami.
Know the Neighborhoods:
Miami boasts several distinct neighborhoods, each with its own unique nightlife vibe. Here are a few key areas to explore:
South Beach (SoBe): Famous for its iconic Art Deco architecture, South Beach is a hub of high-energy clubs, lounges, and bars. Ocean Drive and Collins Avenue are go-to destinations for a glamorous and buzzing nightlife experience.
Brickell:  Known as Miami's financial district, Brickell has evolved into a trendy nightlife hotspot. It offers a mix of upscale rooftop bars, chic lounges, and vibrant nightclubs, attracting a trendy and sophisticated crowd.
Wynwood:  A thriving arts district, Wynwood pulsates with creativity and an alternative vibe. Explore the neighborhood's graffiti-covered streets and discover hidden gems such as hip bars, breweries, and art-centric venues.
Dress to Impress:
Miami is known for its stylish and fashionable crowd. To fit in and gain entry into some of the city's exclusive venues, it's essential to dress to impress. Opt for trendy and chic attire, especially when heading to upscale lounges and clubs. Keep in mind that some venues enforce dress codes, so avoid wearing beachwear or overly casual outfits if you want to maximize your chances of getting in.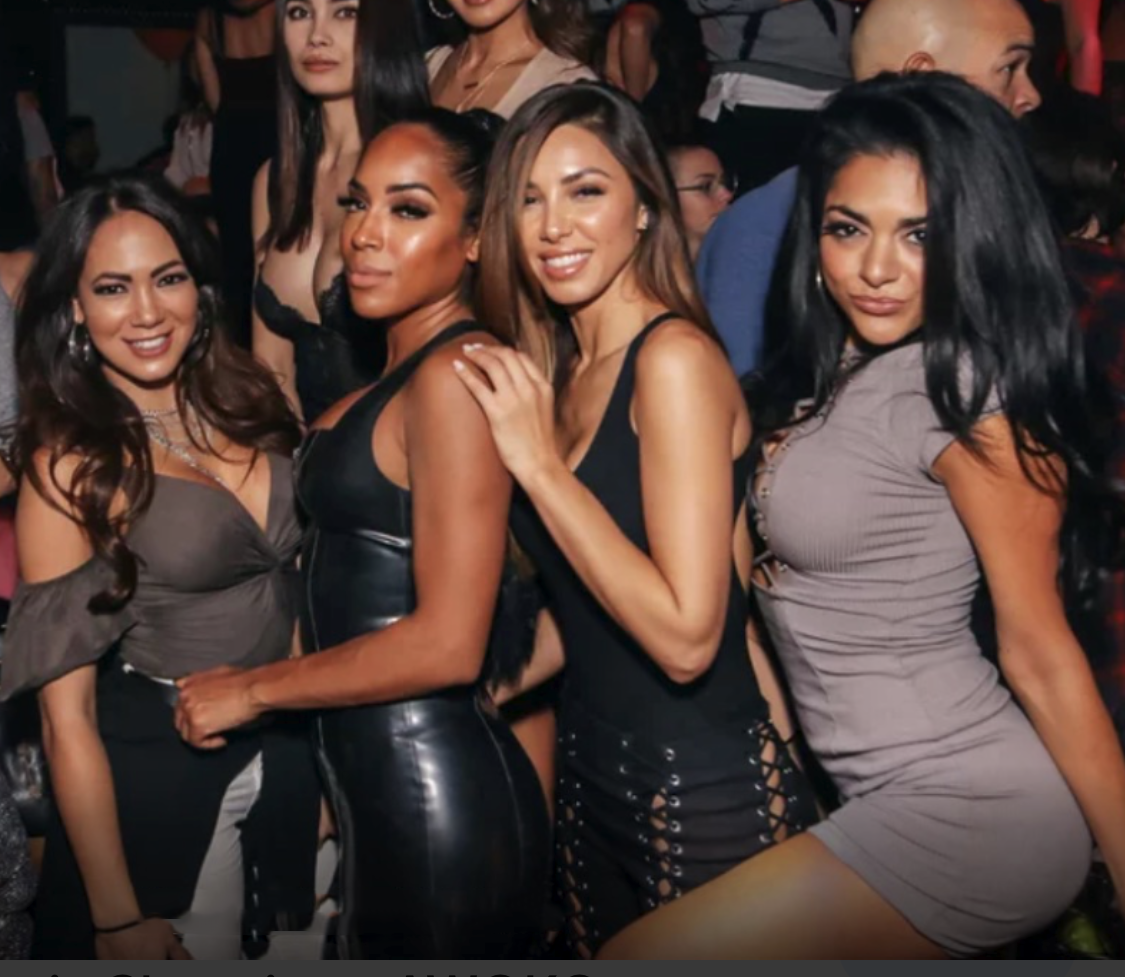 Plan Your Night:
Miami's nightlife is vast, and planning ahead can help you make the most of your time. Research the venues and events happening on the night you plan to go out. Many clubs and bars offer guest lists or online ticket purchases, which can grant you priority access or discounted entry fees. Take advantage of these options to save time and money.
Start With Happy Hour:
Kick off your evening with a visit to one of Miami's many happy hour hotspots. Not only will you find great drink deals, but it's also an excellent way to socialize and meet fellow partygoers before the night heats up. Some popular happy hour spots include Sugar at EAST Miami, Blackbird Ordinary, and Bodega.
Experience Iconic Nightclubs:**
No article on Miami nightlife would be complete without mentioning the city's legendary nightclubs. These venues are known for hosting world-class DJs, extravagant performances, and unforgettable parties. Here are a few must-visit nightclubs:
LIV at the Fontainebleau: A Miami institution, LIV consistently attracts A-list celebrities and offers an extravagant nightlife experience with its opulent decor, vibrant atmosphere, and top-notch DJs. Liv Nightclub Party Package
E11EVEN Miami: This 24/7 nightclub/Strip club offers a unique blend of nightlife and live entertainment. From world-class DJs to Cirque du Soleil-style performances, E11EVEN guarantees a thrilling and immersive experience.
Nightclub On A Yacht Party Package:  Located Bayside Market Place Downtown Miami. Includes a 3 hour cruise on a yacht with live DJ the all- inclusive price includes the open bar for the entire cruise. Check out the Miami Yacht Party Package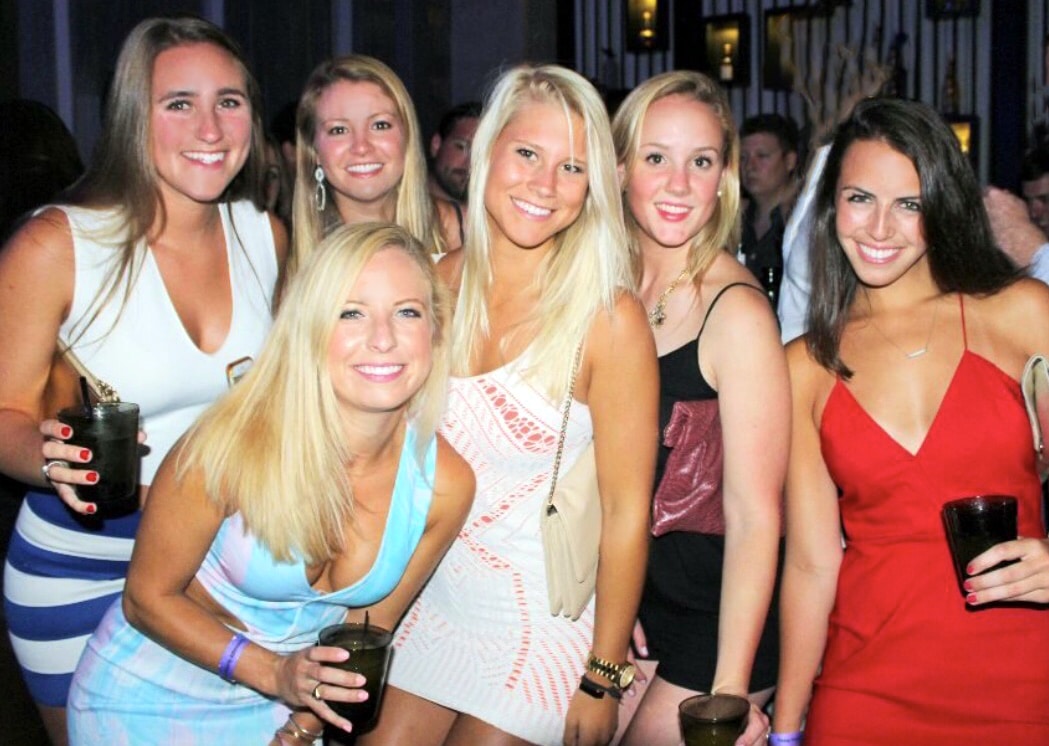 Explore Live Music Venues:
Miami's nightlife isn't just limited to clubs and DJs. The city is also home to a vibrant live music scene. Catching a live performance can add a different flavor to your night out. Here are a few venues known for their live music offerings:
Ball & Chain: Located in Little Havana, Ball & Chain is a historic venue that showcases live music ranging from Latin jazz to salsa. Enjoy the lively atmosphere, dance to the infectious rhythms, and savor delicious cocktails.
The Fillmore Miami Beach: Housed in a beautifully restored Art Deco theater, The Fillmore hosts a variety of concerts and performances, featuring both established and up-and-coming artists across different genres.
–Blackbird Ordinary: While primarily known as a cocktail bar, Blackbird Ordinary also hosts live music events, including local bands and DJs. Enjoy the intimate setting and groove to the tunes while sipping on craft cocktails.
Late-Night Eats:
After a night of dancing and partying, you'll likely work up an appetite. Miami offers a range of fantastic late-night dining options to satisfy your cravings. Here are a few places to consider:
Versailles Restaurant: Open 24 hours, Versailles is a Cuban institution known for its authentic Cuban cuisine. Indulge in classics like Cuban sandwiches, empanadas, and savory roast pork.
La Sandwicherie: This South Beach favorite is perfect for a late-night bite. Grab a delicious, made-to-order sandwich or salad packed with fresh ingredients and enjoy it on their outdoor patio.
Big Pink: Located in the heart of South Beach, Big Pink is a diner-style restaurant serving up comfort food favorites 24/7. From towering burgers to mouthwatering milkshakes, this spot is a go-to for satisfying late-night cravings.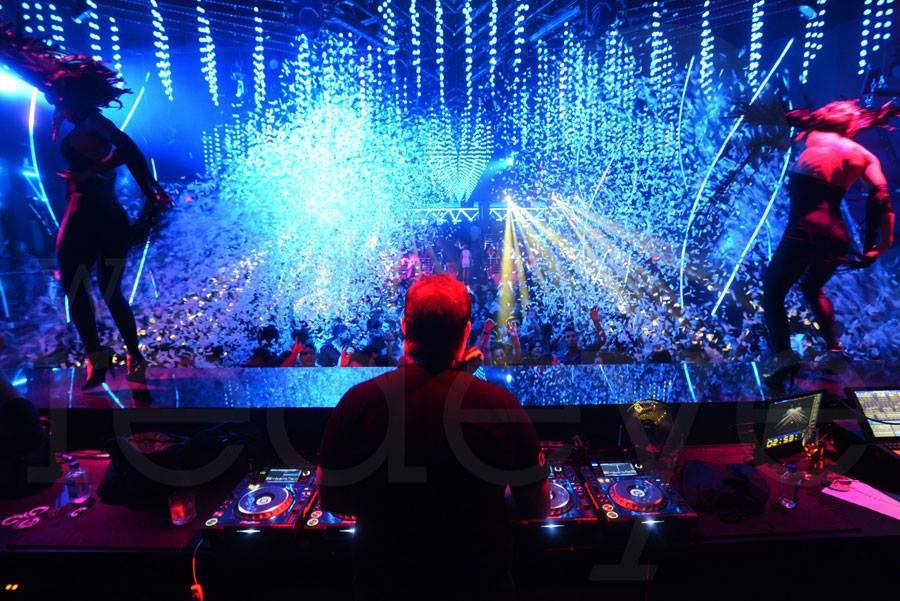 Stay Safe and Responsible:
While enjoying Miami's nightlife, it's important to prioritize your safety and well-being. Always travel in groups, particularly in unfamiliar areas, and be aware of your surroundings. Use reputable transportation services or designated drivers if you plan to drink. Additionally, keep an eye on your personal belongings and avoid leaving them unattended.
Miami's nightlife scene is a vibrant fusion of music, culture, and excitement, offering something for everyone. By following these insider tips and exploring the suggested hotspots, you'll be well-equipped to immerse yourself in the city's electrifying after-dark offerings. Remember to plan ahead, dress to impress, and enjoy all that Miami's nightlife has to offer responsibly. So, get ready to dance, mingle, and create unforgettable memories in the Magic City!
https://www.vipsouthbeach.com/wp-content/uploads/2016/01/23-DSC_2767-1060x705-1.jpg
705
1060
VIP South Beach
https://www.vipsouthbeach.com/wp-content/uploads/2020/02/logo-vip.jpg
VIP South Beach
2023-07-12 08:39:41
2023-07-26 10:09:58
Miami Nightlife Insider Tips