Miami Italian Film Festival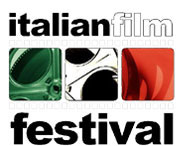 Experience the Vibrant Cinematic Journey at the Miami Beach Italian Film Festival
The Miami Beach Italian Film Festival is an eagerly anticipated event that celebrates the captivating world of Italian cinema. As a cultural extravaganza, this festival brings together film enthusiasts, industry professionals, and movie buffs from around the globe. In this article, we delve into the essence of the Miami Beach Italian Film Festival, exploring its rich heritage, diverse film selection, and the unparalleled experience it offers to attendees.
Discover the Rich Heritage:
Immerse yourself in the rich heritage of Miami Italian cinema at the Italian Film Festival. Italy has a longstanding cinematic tradition, renowned for its influential filmmakers, iconic masterpieces, and profound storytelling. This festival serves as a captivating platform to experience the depth and diversity of Italian cinema, showcasing both classic and contemporary films that have made significant contributions to the industry.
An Unforgettable Film Selection:
The Italian Film Festival curates an eclectic lineup of films, carefully chosen to captivate audiences with their artistry and storytelling. From thought-provoking dramas to lighthearted comedies, the festival offers a wide range of genres to cater to diverse cinematic preferences. Whether you are a fan of Italian neorealism or contemporary Italian cinema, the festival ensures there is something for everyone.
Star-Studded Red Carpet Events:
The Miami festival is not just about the films; it's a celebration of the Italian film industry as a whole. Attendees have the opportunity to witness star-studded red carpet events, where renowned actors, directors, and industry professionals grace the occasion. These glamorous affairs add a touch of allure and excitement, making the festival a truly memorable experience.
Engaging Panel Discussions and Workshops:
In addition to film screenings, the Italian Film Festival hosts engaging panel discussions and workshops. These sessions provide a unique opportunity to gain insights from industry experts, filmmakers, and actors. Attendees can participate in discussions about filmmaking techniques, storytelling approaches, and the evolution of Italian cinema. The festival's commitment to fostering dialogue and education sets it apart from other film festivals.
Exploring Miami Beach:
Nestled in the vibrant city of Miami Beach, the festival offers attendees a chance to explore the beautiful surroundings. With its stunning beaches, lively nightlife, and rich cultural scene, Miami Beach provides the perfect backdrop for this cinematic extravaganza. Visitors can indulge in the city's world-class dining, shopping, and Miami nightlife entertainment options, enhancing their overall festival experience.
The Italian Film Festival is a celebration of Italian cinema that brings together film enthusiasts and industry professionals for a captivating journey into the world of Italian filmmaking. With its diverse film selection, star-studded events, engaging discussions, and the vibrant backdrop of Miami Beach, this festival promises an unforgettable experience for all attendees. Immerse yourself in the magic of Italian cinema and be a part of this extraordinary cultural event. Book your tickets now and get ready for a cinematic adventure like no other.
https://www.vipsouthbeach.com/wp-content/uploads/2011/09/miami-italian-film.jpg
146
182
VIP South Beach
https://www.vipsouthbeach.com/wp-content/uploads/2020/02/logo-vip.jpg
VIP South Beach
2023-07-04 10:21:13
2023-08-10 12:09:10
Miami Italian Film Festival