Brunch Bliss in South Beach: Discovering the Best Restaurants
Brunch has become a beloved tradition in South Beach, where locals and tourists alike gather to savor delectable dishes, sip refreshing cocktails, and enjoy the vibrant atmosphere. With a plethora of options to choose from, we've curated a list of the best South Beach restaurants that guarantee an unforgettable brunch experience. Whether you're seeking traditional favorites or unique culinary creations, these establishments have something to satisfy every palate.
The Local House:
Located in the heart of South Beach, The Local House is renowned for its relaxing ambiance and farm-to-table approach. Their brunch menu features a delightful selection of dishes crafted with locally sourced ingredients. From their mouthwatering avocado toast to their signature eggs benedict, every bite at The Local House is a culinary revelation. Don't forget to treat yourself to their refreshing mimosas or handcrafted cocktails, perfectly complementing your brunch experience.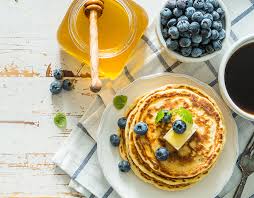 Yardbird Southern Table & Bar:
For those seeking a Southern-inspired brunch, Yardbird Southern Table & Bar is the ultimate destination. This award-winning restaurant offers a menu that showcases the rich flavors of the South. Feast on their famous chicken 'n' watermelon 'n' waffles or indulge in their shrimp and grits. Yardbird also boasts an impressive selection of craft beers and cocktails, ensuring a well-rounded brunch experience that captures the essence of Southern hospitality.
Nikki Beach:
If you're looking to combine a beachside getaway with a sumptuous brunch, Nikki Beach is the place to be. This iconic oceanfront venue offers a luxurious brunch experience with stunning views and a trendy atmosphere. Their brunch buffet features a wide array of international cuisines, including fresh seafood, sushi, salads, and a selection of decadent desserts. Pair your meal with their signature cocktails and enjoy live music as you bask in the sun-drenched ambiance.
The Social Club:
Situated within the chic Surfcomber Hotel, The Social Club presents a stylish and contemporary setting for brunch enthusiasts. Their menu showcases a fusion of American comfort food with a modern twist. Treat yourself to their fluffy pancakes, innovative egg dishes, or their famous lobster roll. With a vibrant and lively atmosphere, The Social Club is an ideal spot to enjoy a leisurely brunch with friends or family.
Big Pink:
For a brunch experience with a retro vibe, head to Big Pink. This beloved South Beach eatery serves generous portions of classic American fare in a colorful, '50s-inspired setting. From their towering stacks of pancakes to their hearty omelets and juicy burgers, Big Pink's menu is sure to satisfy your cravings. Don't forget to try their indulgent milkshakes, a perfect treat to complete your brunch feast.
Delightful Brunch Experience
https://www.vipsouthbeach.com/wp-content/uploads/2015/04/ocean-dr.jpg
565
849
VIP South Beach
https://www.vipsouthbeach.com/wp-content/uploads/2020/02/logo-vip.jpg
VIP South Beach
2023-07-01 02:47:09
2023-08-16 16:21:09
Brunch In South Beach