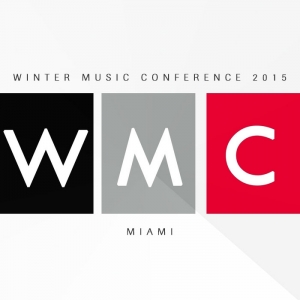 Winter Music Conference in Miami: Unveiling the Epicenter of Electronic Music
Welcome to the wild and pulsating world of the Winter Music Conference (WMC) in Miami! As the ultimate gathering for electronic music enthusiasts, industry professionals, and artists from across the globe, the WMC offers an unparalleled experience that transcends boundaries. In this article, we explore the essence of the Winter Music Conference, its rich history, notable highlights, and why it has become a must-attend event for music aficionados worldwide.
A Brief Overview of the Winter Music Conference
The Winter Music Conference, often referred to as WMC, is an annual event that celebrates electronic music, DJ culture, and the music industry as a whole. Founded in 1985, the conference has evolved into an iconic institution, attracting thousands of attendees from around the world. Held in the amazing city of Miami, Florida, the WMC encompasses a wide range of activities, including panel discussions, workshops, networking events, showcases, and unforgettable parties.
The Unmatched Legacy of the Winter Music Conference
From its humble beginnings, the WMC has played a pivotal role in shaping the electronic music landscape and fostering industry growth. It serves as a platform for established artists, emerging talents, industry professionals, and music enthusiasts to connect, collaborate, and share their passion for electronic music. The conference continues to push boundaries, drive innovation, and inspire new generations of artists and industry leaders alike.
Notable Highlights and Key Events
Miami Music Week: As an integral part of the Winter Music Conference, Miami Music Week offers a diverse and immersive experience for attendees. It features an array of Miami nightlife parties, club events, and showcases hosted by renowned labels, artists, and promoters. This week-long extravaganza showcases the best of electronic music, making it a haven for music lovers and party-goers.
Panel Discussions and Workshops: The WMC hosts a series of engaging panel discussions and workshops led by industry experts. These sessions cover a wide range of topics, including music production, DJ techniques, marketing strategies, streaming platforms, and the future of the industry. Attendees gain valuable insights, knowledge, and networking opportunities from these interactive sessions.
International Dance Music Awards (IDMAs): The IDMAs, held during the Winter Music Conference, recognize excellence in electronic music. Voted by the public and industry professionals, these awards honor the best artists, tracks, labels, and events in various categories. The IDMAs serve as a testament to the influence and impact of the WMC on the global electronic music scene.
The Miami Experience
Beyond the conference, Miami offers an unrivaled backdrop for the WMC. Known for its wild Miami nightlife, stunning beaches, and multicultural atmosphere, the city's energy perfectly complements the electronic music extravaganza. Attendees can indulge in the diverse culinary scene, explore art and culture, and enjoy the breathtaking beauty of Miami's coastal landscapes.
https://www.vipsouthbeach.com/wp-content/uploads/2015/03/wmc.jpg
700
700
VIP South Beach
https://www.vipsouthbeach.com/wp-content/uploads/2020/02/logo-vip.jpg
VIP South Beach
2023-07-11 03:16:30
2023-08-16 16:13:08
Winter Music Conference South Beach | Miami