South Beach Miami Nightlife VIP Service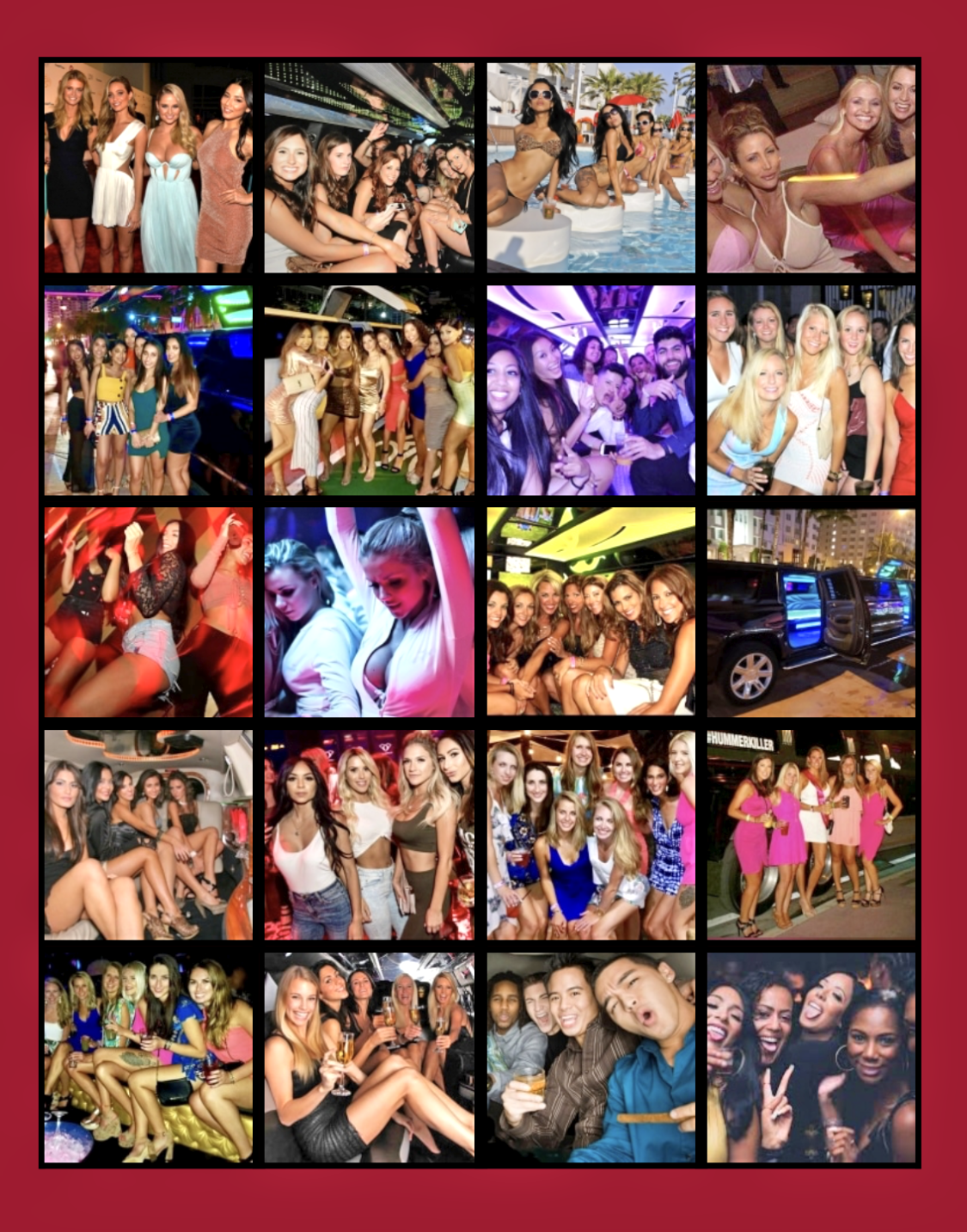 Elevate Your Experience
Welcome to the best South Beach Miami Nightlife VIP Service in South Beach a world-renowned destination known for its pristine beaches, exquisite nightlife and ultra luxury. If you're seeking an unforgettable experience in this tropical paradise, look no further. Our Miami nightlife VIP services in South Beach are designed to cater to the discerning traveler, offering a range of exclusive amenities and personalized assistance that will elevate your stay to new heights. Whether you're here for a weekend getaway, a business trip, or a special occasion, our team is dedicated to providing you with a truly unforgettable experience.
VIP Services Offered:
1. Miami Nightclub Party Packages: Our South Beach Miami Nightclub Packages are the way to party in South Beach Miami. The nightclub package includes a 2 hour open bar at a chic lounge, party bus/limo transfer to the nightclub, hosted express no wait club entry and the all inclusive price includes the nightclub entry fee. Liv nightclub Miami Beach is the hottest club in Miami and we have the Liv party package available for your ultimate South Beach experience!
2. Boat Party Packages:
Experience stunning bay views of the Miami Skyline with our Miami Yacht Party Package. The boat party includes a 3 hour cruise with open bar all drinks are included in the All-inclusive party package price. We also have a Liv DJ spinning the Hip Hop hits, dance under the Miami stars on the beautiful Miami Bay.
3. Personalized Concierge Assistance:
Our dedicated team of experienced concierge professionals is at your service, ready to assist with all your needs. Whether it's securing nightlife reservations and arranging VIP access to exclusive clubs, or organizing private transportation, we are here to ensure that every aspect of your trip is taken care of.
4. Nightlife:
South Beach Miami is renowned for its unbelievable nightlife. As a VIP guest, you'll have access to the most exclusive clubs, trendy rooftop bars, and dance the night away in glamorous venues.
5. Luxury Transportation:
Leave the hassle of transportation behind and travel in style with our luxury transportation services. From airport transfers to chauffeured rides around the city, our fleet of high-end vehicles ensures a comfortable and seamless journey.
6. Exclusive Events and Entertainment:
Immerse yourself in the vibrant cultural scene of South Beach Miami with our access to exclusive events and entertainment. From art exhibitions and fashion shows to live performances and sporting events, we can secure tickets to the most coveted happenings in town.
Thrilling Nightlife Adventure
Experience the epitome of luxury and exclusivity with our South Beach Miami VIP services.  Book now and let us elevate your stay in South Beach Miami to unforgettable heights. Start your journey today!
How exactly does this VIP Service work?
We will make all your reservations for our Miami Nightclub Packages or for nightclub bottle service reservations.
Reservations at the best South Beach Miami Nightclubs Insiders Guidance
Nightclub Party Packages With Pre Party 2 Hour Open Bar, Limo Transport and Hosted No Wait Nightclub Entry
Nightclub Bottle Service Reservations
Nightclub Admission Is Included In The Party Packages
Express Nightclub Entry
VIP Tables 
Yacht Party Packages
We have all types of Nightlife Itinerary Packages for couples and groups of all sizes. When you contact us we can go over them with you and find the right one for you.
Nightlife Package Itinerary
We will email your Nightlife Itinerary to you before you arrive. We can then go over it with you and make sure the Itinerary is perfect for you answering any questions you may have and making any changes you would like.
Do you work with all the bars, lounges, nightclubs and restaurants in South Beach?
Yes, we we work with the best South Beach Miami Nightclubs and specialize in knowing when and where the best insider nightclub parties are during the week. South Beaches best promoters are at certain nightclubs on different nights and we make sure you get into the right place on the right night.
Do we need a host from your company walk us into the club?
Yes with our Nightclub Party Package our host will walk you right into the club with no waiting at all. The best South Beach clubs have super long lines and can be impossible to get into. We will assure you get right in with express  club entry.
Can we call you after office hours with questions?
Yes, we give all of our clients our cell phone number to answer any questions you may have while you are here and also make sure everything goes smoothly for your stay.
First Internet VIP Services company in Miami
We were the first Internet VIP Services company in Miami and many others have come and gone. We have lasted the longest because we give the best personalized service and ensure Your Ultimate South Beach Experience! Check out our Client Reviews.
For Reservations and Information Call /Text 305 804 5071 or e-mail: [email protected]