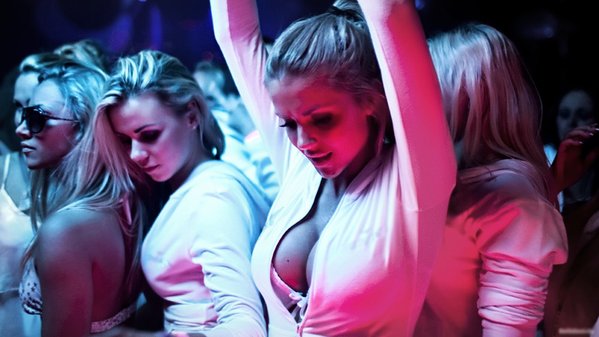 South Beach Bachelorette Party Itineraries & Packages
South Beach Bachelorette Party Itineraries & Packages: Before you get married, one of the best things about planning is getting with your girls and making memorable moments. That starts with a South Beach bachelorette party! Whether you live in Miami or you're visiting from somewhere else, there's nothing like experiencing the best bachelorette party South Beach offers. We only work with the best nightclubs with our South Beach bachelorette party packages. Below are the top nightclubs that we have amazing South Beach bachelorette party packages for.  VIP South Beach will help you in planning and setting up your ultimate South Beach Bachelorette Party & itineraries to South Beaches hottest nightclubs.
Contact VIP South Beach today for all your South Beach Bachelorette party planning. Email:[email protected] or Ph:305 804 5071 
Story
If you're looking for unparalled fun for your South Beach bachelorette party, you'll find that and some much more at Story nightclub South Beach. 27,000 square feet of party space with one of the best sound systems in the city. A circus-styled setting, patrons can enjoy one of the 60 exclusive VIP areas, or hang out at one of the five full-service bars. Story plays Hip Hop and R&B musie on Thursdays, House and EDM mix on Fridays and on Saturdays Hip Hop and House music. Story has many celebrity performers & DJ special events weekly.
Liv
Enjoy one of the top nightclub venues in the world at Liv nightclub Miami. Full of celebrities and "beautiful people" you can reach out and touch, you'll add yourself to that list with your friends as you dance the night away. Located in the breathtaking Fontainebleau Miami Beach Hotel, a night at LIV is an experience you don't want to miss. Liv plays a mix of House and Latin on Thursdays, Fridays they spin Hip Hop and House music and Saturdays House & EDM. Liv also has celebrity performers and DJ special events weekly.
Dream
A two-level nightclub offering sophistication and exclusivity, Dream nightclub in South Beach has three distinct rooms in a contemporary setting. LED panels and 20 VIP tables welcome all genres of music. If you're with a group looking for privacy, hold your event for up to 50 people in the Nugget Room. Complete with eight VIP tables, and access to a full bar, your party will be in its own exclusive spot. On the second floor over the Main Room, you can have another private event. Complete with its own entrance, sound system and oversized tables, there's room for a party within the party. Dream plays Hip Hop and R&B music.
Cameo
Bring fun to your bachelorette party at Cameo Nightclub Miami Beach. An iconic club, you'll have plenty to enjoy and remember with some of the best DJs in town. This club is one of the reasons South Beach nightlife is so "hot." Cameo plays Hip Hop and R&B music Friday and Saturday nights.
King of Diamonds
You can't come to Miami to have a good time and not visit the famous King Of Diamonds club in Miami! KOD is more of a strip club than nightclub but it is hugley popular if you like strippers and Hip Hop! There's plenty of entertainment to go around, addressing the preferences of everyone in your group. For a completely different vibe, this is the place where you have a bachelorette party South Beach Miami style. It's definitely one for the record books.
Mynt
The Mynt Lounge South Beach is a small, intimate venue that brings everyone together to have fun. From the high pulsed music to the overall vibe, you and your friends will experience Miami the way it was meant to be.
Call our party planners and see what our bachelorette party packages in Miami have to offer. All our bachelorette party packages include a 2 hour open bar at a South Beach lounge, one way limo transport to the nightclub and hosted no wait club entry. The nightclub admission is included in the package price.
With so much to see and do, your bachelorette party can be planned in a professional and engaging way. If you're in town for the weekend, don't forget the best Miami pool party on Saturday at Hyde Beach at the SLS Hotel. Enjoy this oceanfront location with more than 8,000 square feet of fun. Drinks, food and sun are all you need.
Contact VIP South Beach for your Miami party package tickets, bottle service or pool party reservations and with any questions you may have.
Ph: 305 804 5071 or  [email protected] 
https://www.vipsouthbeach.com/wp-content/uploads/2015/11/icon.jpg
337
599
1stonthelist
https://www.vipsouthbeach.com/wp-content/uploads/2020/02/logo-vip.jpg
1stonthelist
2018-06-08 11:34:38
2020-01-10 15:30:56
South Beach Bachelorette Party Itineraries & Packages