South Beach Nightclubs  & Nightlife
VIP South Beach your  Ultimate Insider's Guide To  VIP South Beach Nightlife Service
Knowing where to dance & dine and getting through the nightclubs velvet ropes is no easy task. We know when it's hot where it's hottest and how to get in!
VIP South Beach Specializes In:
We work with all the hottest South Beach Miami nightclubs:
Liv – bottle service reservations
Story – bottle service reservations
Mansion – bottle service reservations
Mynt – bottle service reservations
Wall – bottle service reservations
Icon – bottle service reservations
We will get you in to the club VIP style with no waiting with complimentary admission and complimentary juice mixers.
 Reservations at South Beach Restaurants 
 Special Event Parties
Anniversary weekends
Private Adults Only Parties
Limo and sports car reservations
VIP South Beach designs your exclusive Nightlife Itinerary from your individual tastes then sends it to you via email before you get here. We will help set up every night of your stay, from restaurant and club reservations, table and bottle service, right down to your transportation, we take care of every detail, answer your questions, and of course make any changes you wish. VIP South Beach provides you with the best in VIP Personal Reservation Service for the Ultimate South Beach Experience
VIP South Beach FAQ! 7 Good Reasons For Using VIP South Beach!
Read what our past clients have to say about us on our VIP South Beach reviews page.
You can also look at our South Beach Photo gallery, with celebrities, clubs, restaurants and trendy hotels.
VIP South Beach Press:
Florida Travel Magazine: Club Hopping along the American Riviera "Club Goers seeking an instant good time may find it worthwhile to Invest in aSouth Beach insider. VIP South Beach will whip up a perfect Nightlife Itinerary for you, and get your name onto South Beach's hippest VIP lists…"more…
Ocean Drive Magazine Ticket Master of Nocturnal Bliss
"The founder of VIP South Beach transforms tourist clients into instant 'insiders…". "We are not living in the typical city" Explains Jeff of VIP South Beach. The scene is always changing, and it's hard to stay up-to-date. You need to know where to stay, where to eat and where to party on which days of the week." more…
Read more about VIP South Beach from Ocean Drive Magazine, MTV Music Television, South West Airlines, Spirit Magazine and Florida Travel Magazine in our Press Release section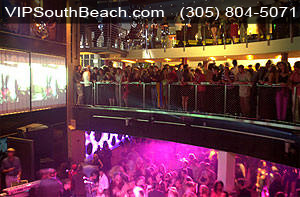 For your Ultimate South Beach nightlife itinerary
Give us a call VIP South Beach will arrange it all
Phone 305 804 5071
E-mail or use our Contact Us Form